Why Portland Trail Blazers' Damian Lillard Wears the Mysterious Jersey No. 0
Published 08/29/2020, 7:45 PM EDT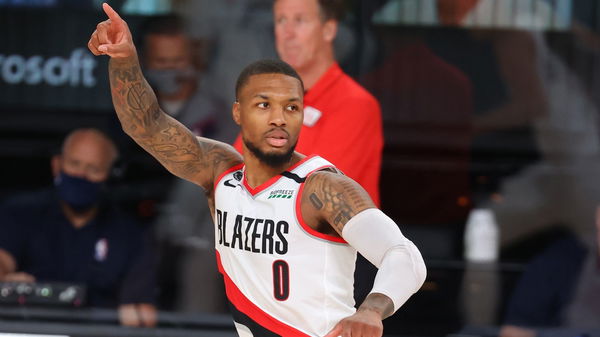 When we say the phrase Dame time, can you recollect what it's about? Of course you can. Who doesn't know the Portland Trail Blazers star point guard, Damian Lillard. His existence in itself makes the other team tremble. Even his performance this season has been phenomenal so far but the Blazers have faced a setback with his exit from the Orlando Bubble due to a knee injury. Without their leader, they will face a tough time against the Los Angeles Lakers.
Keeping all that aside, let's focus on something else about Lillard that may have also risen questions for you. Why do you think he wears the No. O on his jersey?
Damian Lillard and the story of his jersey No. O
ADVERTISEMENT
Article continues below this ad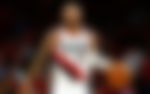 A lot of times, numbers really mean something to athletes and Lillard is no exception to this. The fascinating thing about his choice is that it's not actually a digit but a letter. Instead of the number 0, he has chosen to have the letter 'O' on his jersey.
This letter is symbolic of three things in his life. Firstly, the place he grew up in which is Oakland. Secondly, his college called Weber State which is located in Ogden and Last but not the least, his team Blazers is from Oregon.
ADVERTISEMENT
Article continues below this ad
Coming out of high school, Lillard was not a big shot recruit and it is only his time in college as a basketball player that really flipped his life around for the better. He has had a long journey with the letter 'O' even before he became one of the NBA stars and plans on carrying it as long as he can.
What are the other unique jersey numbers we have seen?
The Blazers are not the only team in the NBA with a 00 or 0 on the players' jerseys. Enes Kanter from the Boston Celtics and former New York Knicks player, also had the #00 on his jersey and continued to wear it while being a part of the Portland Trail Blazers.
ADVERTISEMENT
Article continues below this ad
Apart from that, Carmelo Anthony also wears #00 on his jersey and posted an entire explanation of his choice on Instagram. He believes that it represents infinite and thus has no end.