Winners of NBA Free agency 2020: Portland Trail Blazers
Published 11/28/2020, 8:13 AM EST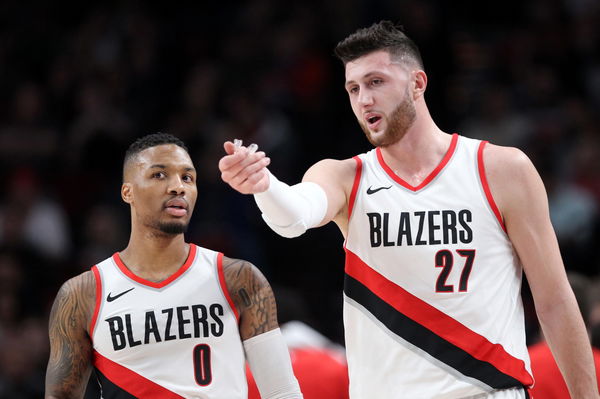 ---
---
The Portland Trail Blazers quietly had a brilliant offseason. While the LA Lakers are getting all the plaudits, they are right up there with them as the leaders of this free agency.
ADVERTISEMENT
Article continues below this ad
Not only did they add key pieces, but they also did it without giving away any significant assets. Oh, and they also reduced their salary expense, giving them more cap space for the future.
The Oregon-based team added Robert Covington, Enes Kanter, Derrick Jones Jr, and Harry Giles III to their roster. Not to forget, they re-signed Carmelo Anthony and Rodney Hood to remain with them in free agency.
ADVERTISEMENT
Article continues below this ad
Only the loss of Trevor Ariza can hurt them a little but getting Covington in trade for him soothes any pain. After all, Covington is much younger and more agile than Ariza. Having the likes of Rodney Hood and Zach Collins come back from season-ending injuries will rejuvenate their team.
But how were the Trail Blazers able to create the cap space? The answer is simple. Letting big man Hassan Whiteside walk away for free to Sacramento Kings.
The 7 Foot center took away $27 million from cap space last season, way more than his actual worth. His value is depreciating in the modern game, as he can only play beneath the rim and is almost useless elsewhere. And we can't see him adding anything to this team either.
How can the Portland Trail Blazers line up?
Starting 5
Damian Lillard
CJ McCollum
Jusuf Nurkic
Rodney Hood
Robert Covington
That's one hell of a lineup. McCollum and Lillard will be bossing the backcourt with their neat scoring abilities.
All-round center making plays from 5. And in the frontcourt, Covington will bring much-needed defensive solidarity along with the returning Rodney Hood. As for their bench strength, it looks stronger than metal.
6th Man of the Year contenders from the Blazers
ADVERTISEMENT
Article continues below this ad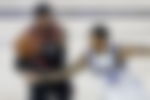 After years of having a poor back-up squad, 'Rip City' finally have a bench worthy of a championship-level team. Gary Trent Jr. was a revelation last season whereas Carmelo Anthony a redemption.
Both of them will be in the running for the sixth man of the year trophy. Though Anthony was starting last season, his contribution from the bench could emulate Bill Walton's for the Celtics. Enes Kanter and Zach Collins will also be worth backups in the frontcourt.
ADVERTISEMENT
Article continues below this ad
The Blazers' incredible offseason should not be swept under the rugs, for they are at least a Top-4 seed in the West. If they replicate their Western Conference Finals run from 2018, then even better. About time, their passionate fanbase get their due reward.