WIZARDS FAN REJOICE: John Wall Engages in a Pick-Up Game With Kyrie Irving Ahead of NBA Return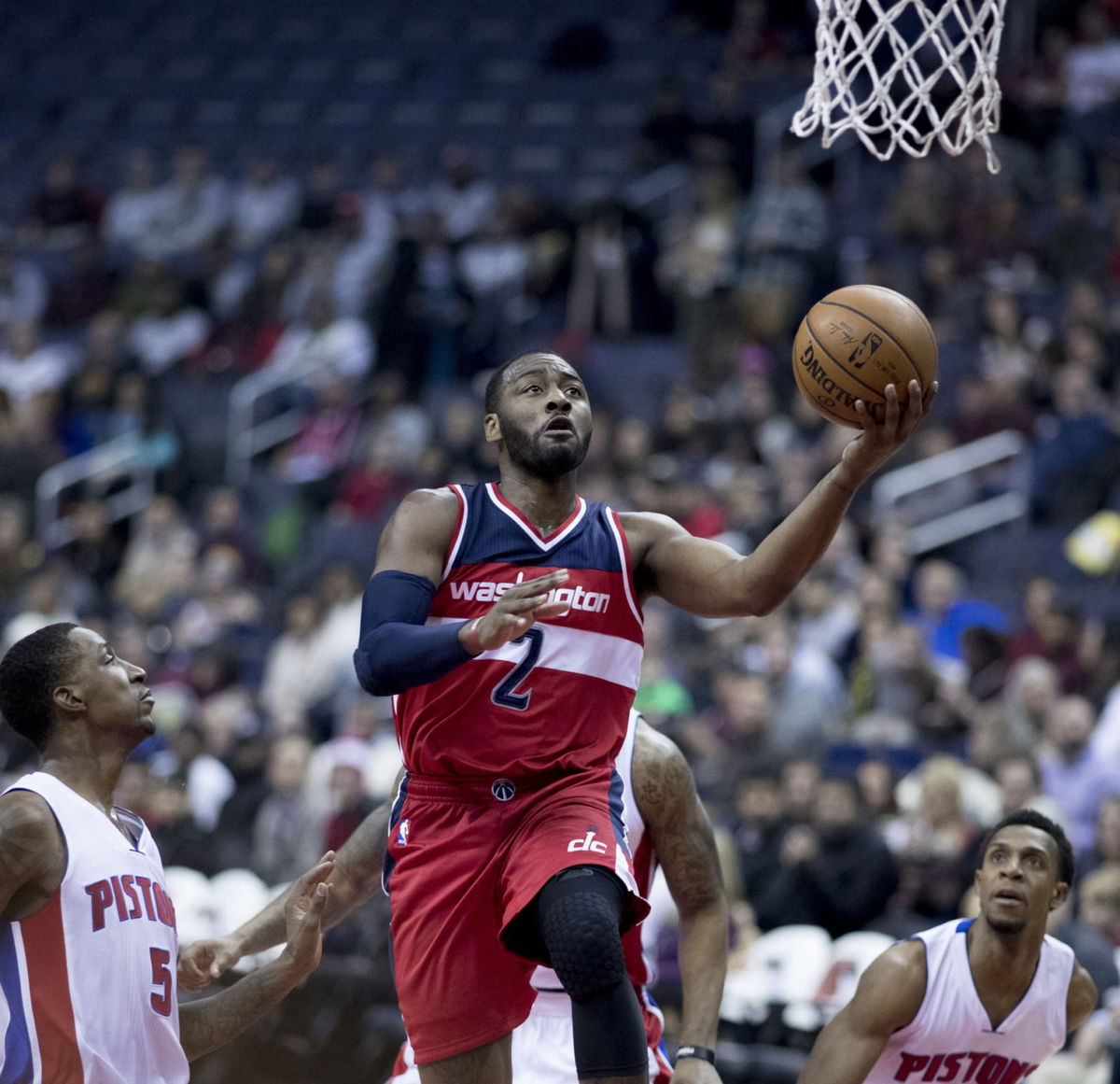 It has been nearly two years since John Wall last played an NBA game. Fans are eager to watch him get back on the court, and there's more positive news in that regard! The Washington Wizards' point guard recently got into a scary pickup game with the Brooklyn Nets! 
Yes, Wall played in a pick-up game with his Eastern Conference rivals, and he looks every bit of good to make a return. A recent clip emerged on the internet where John Wall was playing against the likes of Kyrie Irving, DeAndre Jordan, and Caris LeVert!
One can see Wall's bag of tricks in the video, as he gracefully skims past the defenders to make layups and provide assists. More than the skills, it is uplifting to see Wall back into competitive action. 
At the peak of his powers, John Wall is definitely among the Top 5 point guards in the league. To see him engage in pick-up games with the Nets raises one's confidence in him making a strong return in the upcoming season. 
But what does the Nets pick up game mean? Does he have intentions of joining Brooklyn soon? Not really! The 30-year-old has a massive contract with the Wizards that runs till 2023. So the only possibility is that he could have been in the city and caught up with his mates for a casual game. 
LeBron James is hyped about John Wall returning with Washington Wizards
Before his string of injuries, John Wall hardly missed a game for the Washington Wizards. He was named to five consecutive All-Star teams from 2014-18. Everyone in the league knows about the quality of Wall, and that included 4x NBA champ LeBron James!
Wall posted a workout video a couple of months ago highlighting the progress in his injury rehab. Several NBA stars left positive remarks on the video, but LBJ stood out with his comment. "Yessir!!! The Great Wall of John coming soon!!" an excited LeBron wrote. 
View this post on Instagram

A post shared by johnwall (@johnwall) on
Moreover, John Wall recently joined ESPN to provide a massive health update. The Achilles Tendon that he tore last year seems to have healed, and Wall is aching to return to action! 
"I'm great. I'm 110% healthy. Just working on my body, my diet. Just waiting to see when they'll let us play again because I'm itching," Wall mentioned.
The Washington Wizards are set to receive a major boost next season with the return of John Wall. His backcourt partner Bradley Beal put up tremendous numbers in 2020 to carry the team on his back. But next season his burden will be lessened due to Wall's arrival. How far can the Wizards go in 2021? 
Get notified about breaking news and watch highlights on the go; join the Arena on NBA Hoops