Wizards' Head Coach Excited to Reunite With Former Pupil Russell Westbrook
Published 12/06/2020, 3:30 PM EST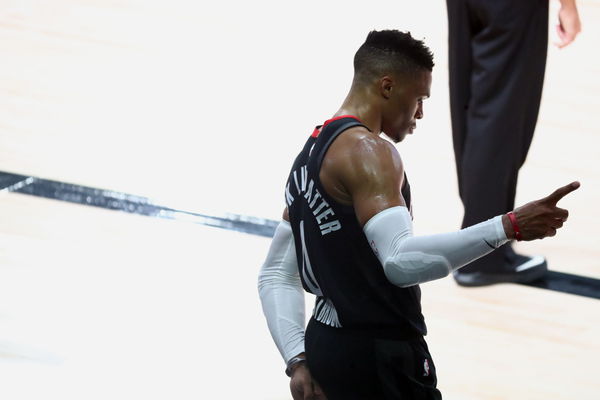 ---
---
What pushed Russell Westbrook and James Harden to request for a trade as soon as the offseason started? It could be a variety of factors. The biggest one being their future in their franchise. The Houston Rockets have had a hard time in the playoffs for many seasons now.
ADVERTISEMENT
Article continues below this ad
While we all thought that pairing up Harden and Westbrook would change the fate of the Rockets, that did not happen. In fact, the two ended up questioning whether they want to stay in the team anymore. However, their personal reasons vary.
Harden is now more inclined to play with former teammate, Kevin Durant, in the Brooklyn Nets. Of course, the root problem being that with the Rockets, the title seems further away. About Westbrook, his injuries were the major hindrance in the optimal performance we've seen in the past. But there was another factor.
ADVERTISEMENT
Article continues below this ad
Westbrook is used to being the primary ball-handler, and with Harden on the roster, there is no way that was going to happen. Harden is the face of the franchise and instead of letting him go, they decided to fulfill Westbrook's wish at least. A blockbuster trade got John Wall to Houston. What's more incredible is Westbrook going back under the mentorship of his former OKC head coach.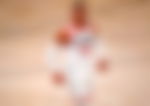 Russell Westbrook and Scott Brooks: Reunited
Coming to the Washington Wizards and pairing with Bradley Beal is certainly a big reason for Westbrook to be excited. But the cherry on top for him is reuniting with former coach, Scott Brooks, who helped Brooks make his name in the NBA. The chemistry between the two might have could be of concern for others.
ADVERTISEMENT
Article continues below this ad
Now that the two are teaming up, they have some kind words for one another. "The greatest thing about me and Scotty's relationship is we've always stayed connected," Westbrook said on Saturday. "We've stayed in contact the whole time… I'm super excited to be back and continue our friendship, obviously.
"I'm excited for what he's going to bring to our program – the leadership, work ethic, his daily habits on and off the court," Brooks said. "It's going to be critical for our young guys to see…I've got a lot of respect for him. He just has a great spirit about him. He loves the game, he loves his teammates, and I know first-hand what he's going to bring."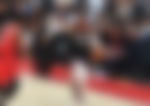 Clearly, the two have very high regards for one another. It will be great to see what Beal, Westbrook, and Brooks bring to the floor.
ADVERTISEMENT
Article continues below this ad
Do you think the Wizards won this trade? Or was it the Rockets?