WWE Hall of Famer Shawn Michaels Pokes Fun at Toronto Raptors' Pascal Siakam For His Comical Foul
Published 09/08/2020, 3:28 PM EDT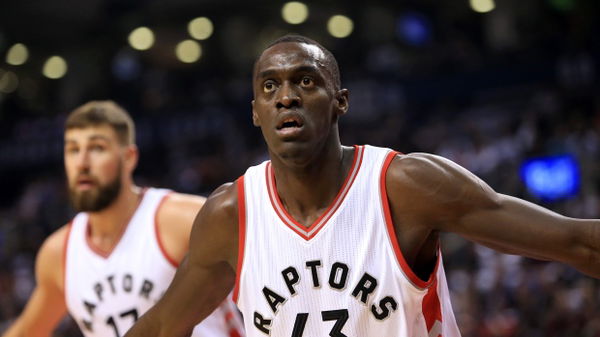 ---
---
Accidental injuries are no stranger to the NBA Players. What's crazy is when it happens in the most creative and unexpected way possible. Toronto Raptors were on a winning streak against the Boston Celtics and had managed to tie the playoff series to 2-2. However, they were not successful in maintaining that and the Celtics won the fifth game. The defending champions rely heavily on Kyle Lowry and Pascal Siakam for their contributions but both exhibited below-average performances this time.
ADVERTISEMENT
Article continues below this ad
Although they were on the losing end, Pascal received a lot of unwanted attention for a certain incident that occurred during the game. Such that even a Former WWE star couldn't stop himself from passing comments.
Shawn Michaels got in on all the fun
ADVERTISEMENT
Article continues below this ad
It all happened in a matter of a few seconds during the first quarter itself. The Celtics' power forward was grabbing a rebound and going for a dunk, when Siakam jumped for a block attempt. It was at this very second that Siakam landed an unintentional kick on Theis' face. This once in a lifetime moments was captured and went viral instantly. Fans could not stop raving about how hilarious it was and even WWE players jumped on the bandwagon passing snide comments.
This story became more happening when Shawn Michaels himself came across the video and took jabs at it. If you look at the video closely, the kick resembles a trademark superkick that Shawn came up with himself. This kick is called the 'Sweet Chin Music'.
In reference to this, Shawn tweeted, "Well, while I APPRECIATE you've been watching my old WWE tapes, you may run into issues hitting sweet chin music on an NBA basketball court." He even tagged the Raptors' official handle on twitter.
Can Pascal Siakam make it count for the Raptors?
ADVERTISEMENT
Article continues below this ad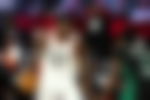 After being a top scorer in the previous game, his latest performance was way below par. Being one of the key players for the Celtics' he can't be only finishing with 10 points under his belt. Game 6 will be a do or die situation for the Celtics and Pascal needs to bring back his regular-season form if they want to stay alive in the series.
ADVERTISEMENT
Article continues below this ad