"You Can't Accept It Anymore": Michael Jordan Reveals the Reasons for His Donation to Fight Racism
Published 06/07/2020, 5:48 AM EDT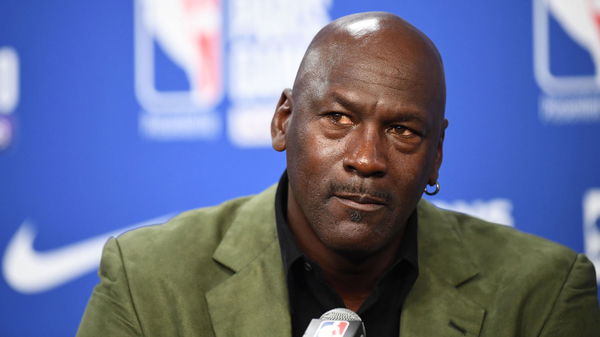 ---
---
Less than a week ago, Michael Jordan announced massive news for people belonging to the African-American community. The six-time NBA champion, along with the Jordan brand, pledged to donate $100 million over the next ten years to help in fighting racism. Such a philanthropic act from MJ also carried a bit of explanation as to why he wants help end discrimination. 
ADVERTISEMENT
Article continues below this ad
A couple of days ago, Michael Jordan engaged in a chat with Rick Bonnell of The Charlotte Observer detailing his actions on donating a mammoth sum of money to his community people. For MJ, it was very simple. It is high time that a change comes into society. The minority people are tired of facing the issues that have been existing for hundreds of years. 
"We have encountered racism to be somewhat acceptable in certain circles," Jordan said. "We've got to understand at an early age (that can't be tolerated). Education is such an important part" of societal change." The 57-year-old who is a majority owner of the Charlotte Hornets in the NBA, explained why change is imminent and what moved him to donate $100 million towards it. 
ADVERTISEMENT
Article continues below this ad
"We have been beaten down (as African Americans) for so many years, Jordan expressed. It sucks your soul. You can't accept it anymore. This is a tipping point. We need to make a stand. We've got to be better as a society regarding race."
Moreover, MJ is not fine with the fact that racism is judged okay if people talk about it lightly. Racism in any form will never be accepted by the Chicago Bulls legend. "Face up to your demons. Extend a hand. Understand the inequalities. Sure, it's about bargaining for better policing, but it's more," he added.
Michael Jordan talks about philanthropy
With the heaps of money he makes, Michael Jordan is generous enough to actively contribute to large causes. The act of giving goes a long way in making you a better person. As MJ has pledged to donate money to organizations supporting minority communities, he mentions that it is more than just donating. 
"We haven't yet figured which vehicles to utilize," he began. But it's first about making an effort. It's not just (donating) money. It's the act of calling on all of us to take a look at ourselves. That's an important start."
It is not about donating huge amounts of money. It is about creating a difference. Everybody can create a difference in their own way.  "If I'm giving $100 million, along with Jordan Brand, then we're going to make this go in a way that makes a difference," MJ expressed. "And this —attacking ingrained racism, supporting educational opportunity — is a very necessary step in society."
Besides his $100 million donation, 'His Airness' has also contributed millions to other deserving causes which include hurricane relief and building health centers in underprivileged communities.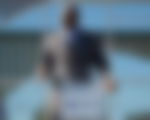 MJ wants people to practice equality
ADVERTISEMENT
Article continues below this ad
It is extremely sad to acknowledge that racism still exists in the modern world. We humans have evolved so much with respect to gaining knowledge about culture, technology, and so many other things. But the terrible idea of discrimination, based on a person's skin color, is still prevalent in the society. 
For Michael Jordan, every human is equal. Just because you come from a rich background doesn't really make you superior. Equality should exist among everyone and MJ is advocating for the same. "Just because someone grew up in a slum doesn't mean you should look at them as not being equal — so they, themselves, start seeing themselves as not equal. You should not feel you're better than others because you grew up with more advantages."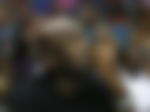 ADVERTISEMENT
Article continues below this ad
To experience harmony in this world, there should be no prejudice. No person is greater than the other. The restoration of peace in the nation entirely depends on us humans. Only when we think and act right, we can stand together in bringing a change.