It is safe to say that the Los Angeles Lakers are doing well in the Orlando Bubble. They have managed to clinch the number one seed in the Western Conference playoffs after beating Utah Jazz on August 3, Monday night with a score of 116-108. Even their first game against the Los Angeles Clippers was a win for them despite it being a close call. Their one loss against the Toronto Raptors was just a minor setback for them.
Despite having stars like Anthony Davis And Lebron James, they also have the young talented roster, Alex Caruso. Alex Caruso is the point guard for the Lakers. He was signed by them in July 2019 with a 2-year deal.
The toughest matchup for Lakers player
On August 4, Lakers' Caruso went on the Dan Patrick Show virtually from his room in the Orlando Bubble. Many topics were covered in the interview like his favorite nickname, why he missed his sister's wedding, Lebron's basketball IQ, etc. One other topic that was touched upon was the toughest matchup according to Caruso. He was asked," Who's that tough matchup though when you go oh! this is not going to be fun."
Alex mentions James Harden. He replies," I mean you got the easy one's right? Like Harden. I mean the stuff you can do with a basketball is so underappreciated. He's so good at scoring, it's almost like people root against him just because he's so good." 
The followup question pops up," What do you want to make him do Alex?" To which Caruso says," You can't let him shoot three's. If you let him shoot three's, he's going to put 60 on you… I think you've got to live with him get into the paint and either creating for others or taking those little tough mid-ranges or floaters which he is more than capable of making and getting to 36 almost 40 points.
"It's kind of a lose-lose. You just try to do your best and frustrate him sometimes."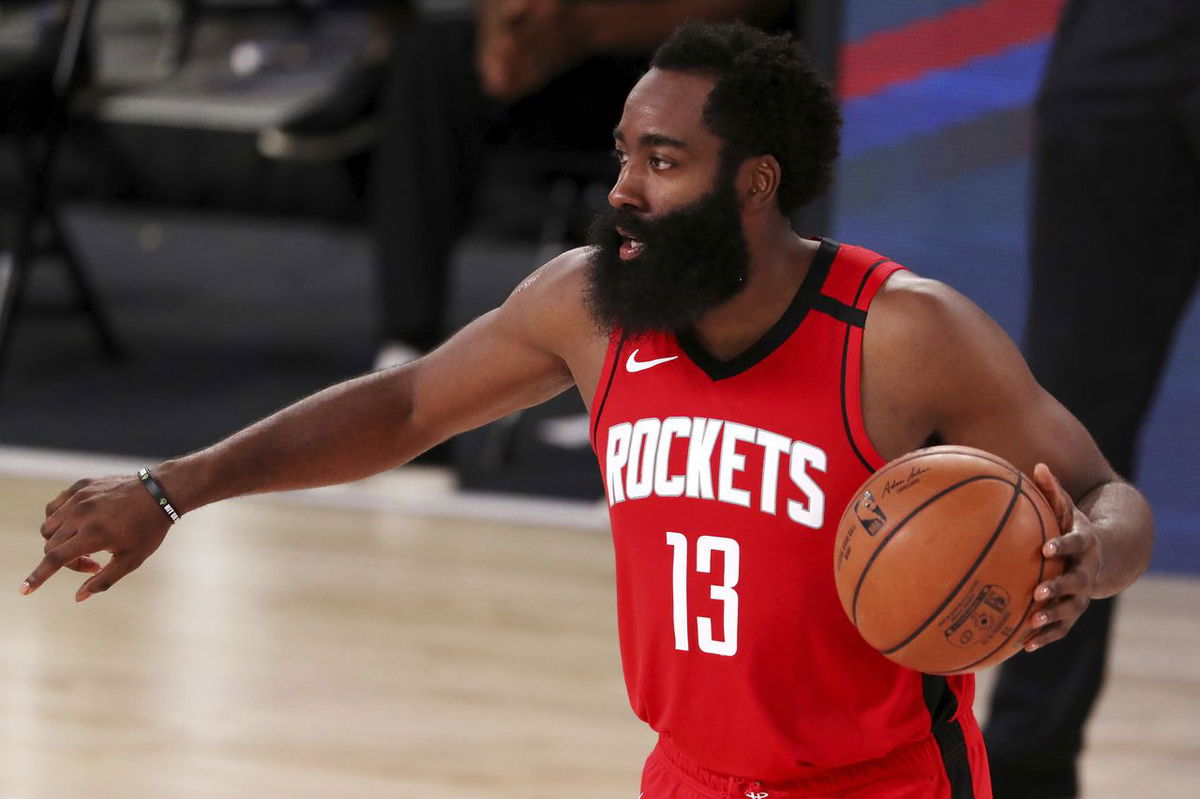 Leonard, George, and Lillard also on the list
Other than Harden, he also mentions players like Kawhi Leonard, Paul George, and Damian Lillard as tough matchups. He says, "Dame's a tough one. His range is unlimited and then he's really really really quick." 
He then mentions the obvious ones, saying, "You know Kawhi, even Paul George. I mean most of these guys that are tough to guard, they're the ones who can shoot from 30 feet but also take you to the rim." 
The Lakers will play the Oklahoma City Thunder next on Wednesday, August 5.
Watch the interview below:
SOURCE: Dan Patrick Show