"You Don't Want to be the Team That Ends it"- Spurs Player Talks About the Pressure of Team's 22-Year Playoffs Streak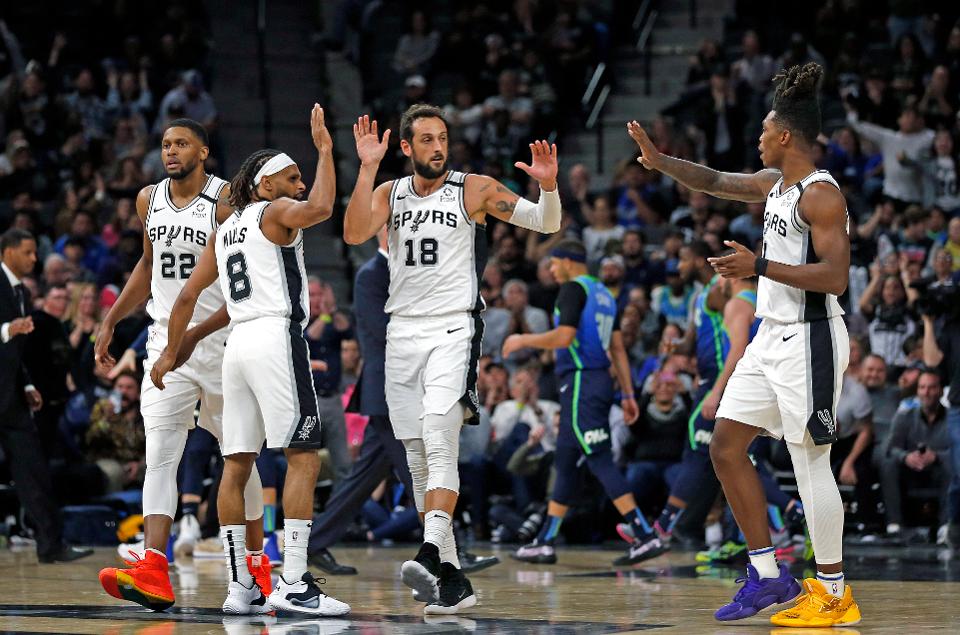 San Antonio Spurs forward LaMarcus Aldridge wants his team's playoff streak to continue. In the last 22 years, Spurs have never failed to reach the playoffs. The streak seemed in threat this season, before the NBA announced its suspension.
"You don't want to be the team that ended the streak, that's for sure. I think the pressure should be on ourselves to just make the playoffs, for this team, for this moment, for ourselves and all the work that we put in. That streak is definitely big-time, and you don't want to be the team that ends it," Aldridge said in a Q&A session with NBA.com.
"But you should also want to make it for yourself; just for all the things that we've done, we've been through, and we've battled through. I definitely would love to keep [the streak] going, but I think we have to do it for this team that we have right now more than anything else."
LaMarcus Aldridge happy to end his career either in San Antonio Spurs or Portland Trail Blazers
Aldridge joined the Spurs after playing nine years for Portland Trail Blazers. He came into the NBA as the second overall pick in the 2006 Draft. While it was the Chicago Bulls that drafted him in, they traded him to Portland on the draft night. He played for the Trail Blazers till 2015 when he joined the Spurs.
Currently in his fourth season with the Spurs, Aldridge doesn't discount a move back to Portland and is open to ending his career in either of the teams.
"As I think about it, I think I would be cool with it ending in two places, either with San Antonio or in Portland. I think either one would be fine with me. I feel like I've made some good memories in San Antonio. I feel like I'm in a really good family in San Antonio. They understand me. I understand them. So, I like that," the seven-time All-star said in the interview.
"I feel I have a lot of history in Portland. So, going back there to finish would be fine also. I'm perfectly fine with finishing my career in San Antonio riding it out until my next chapter, or if things have to change there, and if they decide to go young, then I wouldn't mind going to Portland."