"You Don't Want To Mess With Him": George Karl Reveals Why He Ignored Michael Jordan in 1996
Published 05/11/2020, 4:04 AM EDT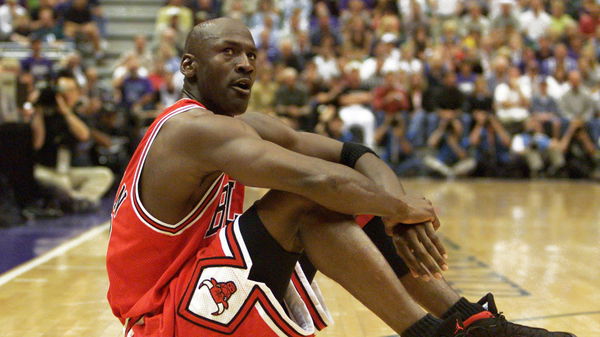 ---
---
If you should know anything about Michael Jordan, it will be that he is extremely competitive. The six-time champion does not like to lose. On the other hand, he is all about serving vengeance. If you wronged him in the past, he will keep that on his mind, till he gives you a taste of his medicine.
ADVERTISEMENT
Article continues below this ad
New episodes of 'The Last Dance' have dropped in, and we get to witness some more excellence through the eyes of Michael Jordan. The Chicago Bulls entered the 1996 Finals with a mighty team at their disposal. Before playing the Seattle SuperSonics in a best-of-seven, one particular incident provided Jordan with some extra motivation.
If you want to know about this, you should ask former Seattle coach, George Karl. However, Michael Jordan shares an anecdote of how Karl ignored him at a restaurant before the NBA Finals in 1996. In the latest release, MJ gives a glimpse of what gave him the push to claim his fourth title.
ADVERTISEMENT
Article continues below this ad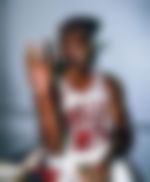 Before Game 1, MJ and his journalist friend Ahmad Rashad, were out for dinner. The pair noticed Karl dining at the same place, a few tables away from them. But, when Karl was done with his meal, he got up and gave Jordan the cold shoulder by just walking away. 
"He walks right past me," Jordan said. "And I look at Ahmad and I said, 'Really? Oh so that's how you're gonna play it?'" Rashad instantly knew that Karl's actions were going to cost him big later on. Given the fact that Karl and MJ's relationship went way beyond the NBA, the latter was not impressed with him being snubbed at the restaurant. 
George Karl reveals why he ignored Michael Jordan at dinner
The much-acclaimed George Karl, joined ESPN's Sportscenter on Sunday to nod his approval to MJ's story. He admitted that he did ignore MJ on his way out of the restaurant, but it was all part of the plan.
"It is true," Karl said. "I had Brendan Malone on my staff from the Detroit Pistons, and he said 'Michael plays head games with you all the time,' and he said 'you don't want to mess with him in the series, say hello at the beginning of the series, shake his hand at the end of the series.'"
ADVERTISEMENT
Article continues below this ad
He was warned by his staff to not use any of his antics in the middle of the series. "But during the series don't use anything to motivate himself to be a better player," Karl explained on how he went about with his strategy.
Apart from proving the reason for the snub, the former coach also had a bit of praise for Jordan. "He made things up to motivate himself, to reach a level of intensity that very few players ever got to." MJ was off the charts when it came to establishing himself on the highest stage.
ADVERTISEMENT
Article continues below this ad
He's been to six finals and has won all of them. Furthermore, claiming the Finals MVP award every time you play in the grand stage is no easy task. MJ lived through it and these are a few reasons why he has such a wide fanbase who consider him to be the greatest of all time.