"You Should Be Embarrassed By the Way You Played": When Michael Jordan Was Left In Tears By The Words of His Coach
Published 05/02/2020, 5:10 AM EDT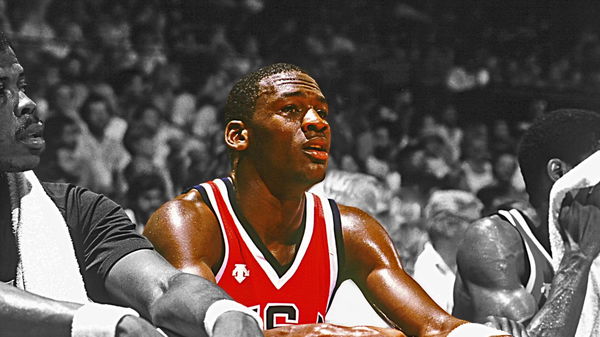 How did the great Michael Jordan do in the 1984 Olympics? Well, there are a lot of discussions about the Bulls' luck in the draft. After they drafted him in 1984, Jordan was instantly picked in the US Men's Basketball Team for the 1984 Olympic Games. He was a superstar in college, which led to the management to test a young MJ at a grand stage.
A 21-year-old Jordan came into the squad for the Olympic Games hosted in Los Angeles. He was teammates with future Hall-of-Famers, Patrick Ewing and Chris Mullin. A young and explosive MJ led the team in scoring with an average of 17.1 points per game.
The USA, with an extraordinary home advantage, remained unbeaten and devoured Spain in the final to clinch the gold medal. It was the coming-out party for MJ, as the world had just witnessed his superlative talents. He, however, faced one tiring problem during the Olympic Games, and it was with the head-coach, Bobby Knight.
ADVERTISEMENT
Article continues below this ad
Bobby Knight made Michael Jordan cry during the 1984 Olympics
The old-school coaching style of Bobby Knight has earned him enormous success as well as admirers. But being a player under him wasn't easy. Michael Jordan can attest to the experience. 
The coach destroyed Jordan after their team beat West Germany in the knockouts. Following the eleven point win, one would assume that a coach would be happy about the victory. But, 'The General' was worried about Jordan's turnover loss in the game and yelled at him. 
ADVERTISEMENT
Article continues below this ad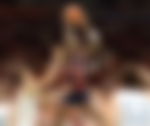 NBC Sports reported the story: "Earlier in the Olympics, Knight moved Jordan to tears, ordering him to apologize to his teammates for a six-turnover performance in a win over West Germany."
"You should be embarrassed by the way you played," he yelled at Jordan, according to 'Michael Jordan: The Life' by Roland Lazenby. Sam Perkins, a teammate at North Carolina and at the Olympics, confirmed the story in 2016. "He told Michael that's the worst he ever played," Perkins said in radio interview. "Now, Michael's going to deny this, but he cried."
ADVERTISEMENT
Article continues below this ad
Apart from this, an agitated Jordan left a note to his coach before they took on Spain in the gold medal game. As Knight was preparing for the game with his team, he saw a yellow paper on the blackboard that read: "Coach: Don't worry. We've put up with too much s— to lose now."
It would be unnecessary to detail on who wrote the note to Bobby Knight. He mentioned the incident in his book, released in 2002. "By then, I knew what Michael Jordan's handwriting looked like. I looked at that note, and everybody was watching. Michael had his head down, but he couldn't resist looking to see what I was going to do. All I said was, 'Okay, let's go play.'"