"You Stalking Me on the Low?" Kendrick Perkins Gets in a Twitter War With "Old Man" Skip Bayless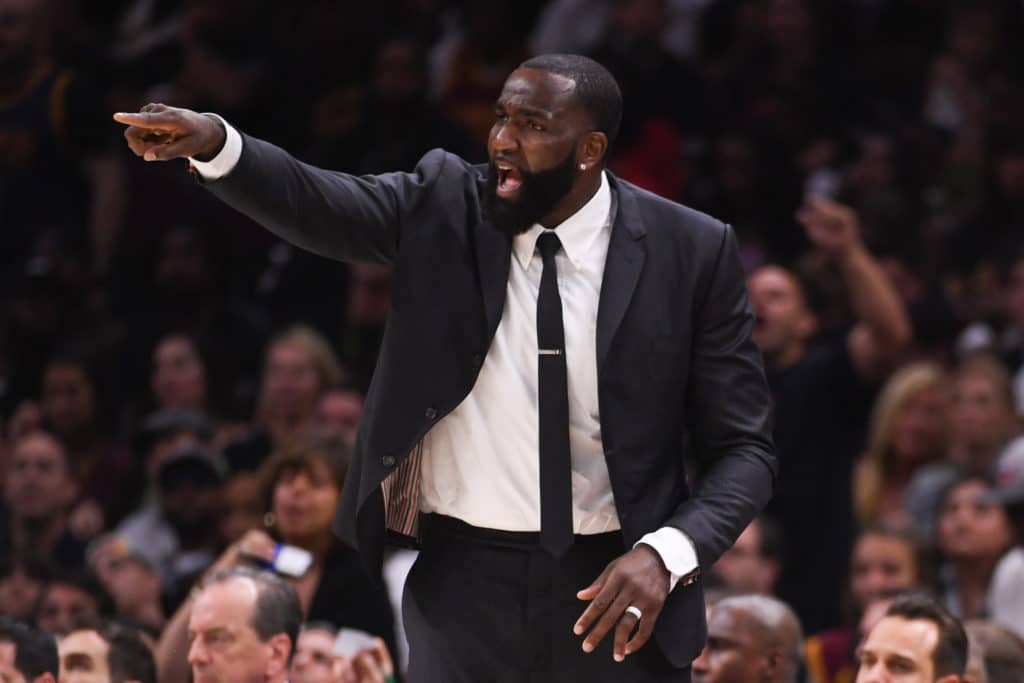 Another day, another Twitter war. We've seen a lot of Kendrick Perkins recently, especially in the various situations regarding the Orlando bubble. However, countercriticism is not strong enough to stop Perk. Here's how the 2008 NBA Champion got into another feud.
Kendrick Perkins indulges in Twitter war
Former Oklahoma City Thunder player Kendrick Perkins recently went on a rampage to destroy everyone who spoke against him. After the whole Kyrie Irving incident, now its sports writer Skip Bayless' turn.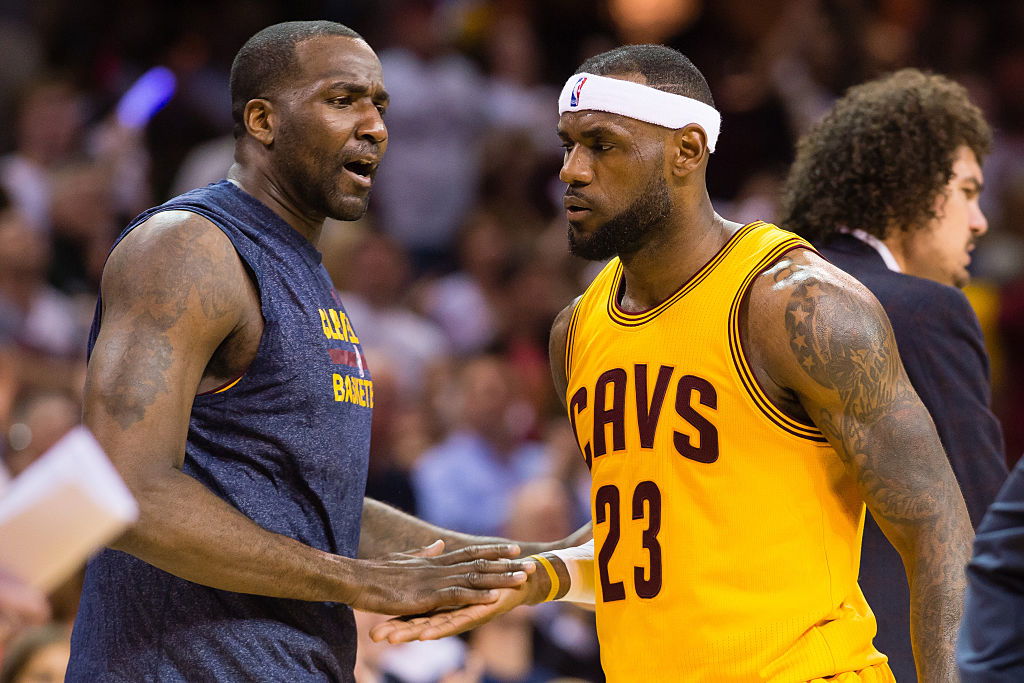 Just recently, Skip Bayless came at Kendrick Perkins on Twitter. Bayless started out by saying that Perk was LeBron James' new PR guy, as the former is pretty vocal about his support for the latter. This may be a reference to Perkins' tweet about how LeBron James was the most athletic player in the NBA's history.
Most Athletic Player in NBA History!!! https://t.co/CJWRoz2cQz

— Kendrick Perkins (@KendrickPerkins) June 16, 2020
Bayless talked about this on his show 'The Undisputed', and later, argued about it with Perkins in a Twitter rant. Bayless started off by talking about all the times Perk has defended LeBron publically by himself.
Almost feels like Kendrick Perkins has joined LeBron's inner circle as No. 1 PR man/public defender. If KD makes case for Best Player on Planet, Perk attacks him. If Kyrie challenges LeBron as the NBA's most outspoken racial-justice activist, Perk discredits him as "distraction."

— Skip Bayless (@RealSkipBayless) June 18, 2020
After this, Bayless mocked Perkins' belief that LeBron James is better than Michael Jordan.
Kendrick Perkins: LeBron is better than Jordan! (Laughable.) LeBron is the NBA's greatest athlete ever! (Stop it.) What next, Perk, LeBron is Greatest Human Who Ever Graced the Planet? Where is all this coming from, big fella?

— Skip Bayless (@RealSkipBayless) June 18, 2020
That seemed like enough to set Perkins off. He responded to Bayless' tweet, calling the writer an old man and accusing him of stalking.
Skip did you forget to take your Ensure today old man?! I see you're following Zero people but yet know every time I say something about Lebron….are you stalking me on the low? https://t.co/zm4BOKVsYu

— Kendrick Perkins (@KendrickPerkins) June 18, 2020
After this, in some time, Bayless highlighted the latest incident about Brooklyn Nets' Kevin Durant calling Perkins a sell-out. Bayless implied that KD did so because Perkins changed where his loyalty lies, after playing with LeBron briefly.
Kevin Durant called Kendrick Perkins a sellout bc for 4 years in OKC, Perk was KD's enforcer/bodyguard. KD thanked Perk in his 2014 MVP speech. Then Perk played briefly w LeBron and sold out to him. Now KD is the enemy and LeBron is Beyond Jordan. Mav/Rich/Randy/Perk.

— Skip Bayless (@RealSkipBayless) June 18, 2020
Perk also chose to respond to this, and oh boy, was he prepared! So as to prove Bayless wrong, it seems Perkins went to great lengths to find an old picture of him with LeBron. In the tweet, he revealed that he had been friends with the Lakers star since 8th grade. They also played highschool basketball together.
Skip you're wrong again..Bron and I have been friends since the 8th grade and btw we played on the same AAU team High School called the Oakland Soldiers!!! You haven't learned since the last time you take a L on your show and had to buy me a Case of Diet Coke! https://t.co/Ztu9aw01F2 pic.twitter.com/MFT1SqJmYX

— Kendrick Perkins (@KendrickPerkins) June 18, 2020
It has been several hours since this last Twitter exchange between the two, and Bayless has not yet responded.
Perkins has updated fans on Twitter that he will be joining Stephen A. Smith's show, 'First Take', to talk about the KD incident.