Zaza Pachulia Narrates His Side of Story About the Infamous Kawhi Leonard Injury in 2017 NBA Playoffs
Published 10/24/2020, 12:30 PM EDT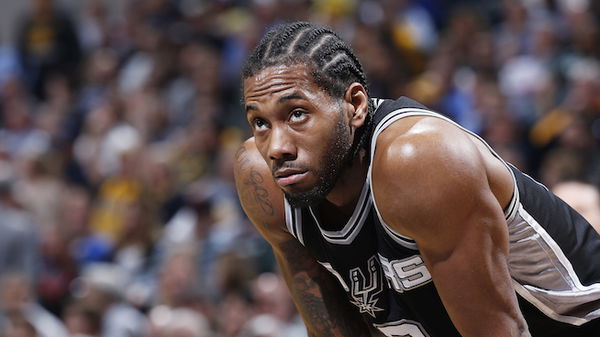 ---
---
When Kawhi Leonard left the San Antonio Spurs, many believed the mismanagement of his injury played a major role in the decision. It could all have gone down differently if Zaza Pachulia didn't land in Leonard's landing space. Maybe if Leonard stayed healthy in 2017, he might have committed long term with the Spurs.
ADVERTISEMENT
Article continues below this ad
Moreover, that injury cost the Spurs the series against the Warriors. While Leonard was the victim, then-Warriors player Zaza Pachulia received an immense amount of hate from the fans. He even got labeled as a dirty player due to that incident and never even got a chance to explain his side of the story.
ADVERTISEMENT
Article continues below this ad
Pachulia shared his side of the story on the Runnin' Plays podcast and explained his actions.
"If you look at the Eastern and Western Conference, the media had nothing to talk about. Cleveland was sweeping everybody in the first three rounds, we were sweeping everybody as well. We ended that NBA Playoffs, 16-1.
"So I guess that was something the media found and said, 'OK, let's talk about this, let's make it more interesting, let's sell the news.' We all know what kind of world we're living in. It's about selling information.
"Fans can say whatever they want. I can't argue with them, I can't fight with them whether it was an accident or was it done on purpose. But for the professionals, for the people who play this game, talking about how I did it on purpose, it's kind of sad that. It's just basketball. We're just trying to entertain people.
"We're all human beings, we're all trying to be role models to many kids. We have different backgrounds and we represent different countries."
ADVERTISEMENT
Article continues below this ad
The response Kawhi Leonard to Zaza's apology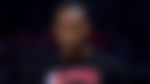 After the game, Zaza even apologized to Kawhi regarding the unfortunate play. However, Kawhi never responded to Zaza's apology and instead never talked to him about the same.
ADVERTISEMENT
Article continues below this ad
"I told him, 'Listen, it definitely wasn't on purpose and hopefully you can get back sooner on the court'. I wanted him to know from me because there were so many words out there, I really felt bad. I'm an athlete too."
Following the injury, the Spurs never made a comeback in the series, while the Warriors won their first ring with Kevin Durant on the roster. What do you think? Should Kawhi Leonard have replied to Zaza's text, or did he do the right thing by ignoring him?