"Colin Kaepernick Would Ultimately Be Considered a Hero": Steve Kerr Lauds the NFL Player for His Bold Actions
Published 06/10/2020, 7:15 PM EDT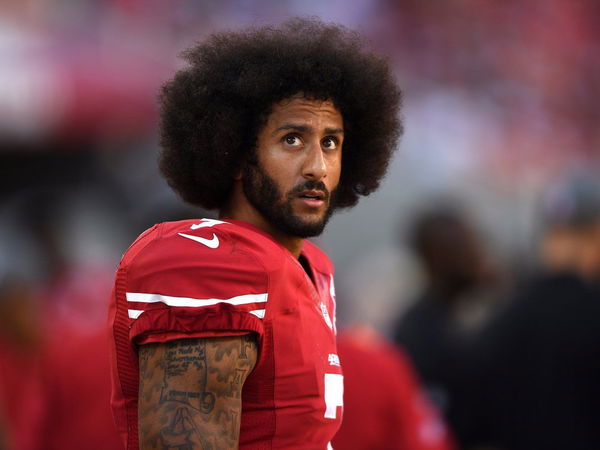 ---
---
The alleged homicide of George Floyd has moved many to speak out against racism and injustice. Many NBA players and coaches have also come to the fore with their activism. But names like LeBron James, Steve Kerr, and even Steph Curry have consistently voiced out their opinion.
ADVERTISEMENT
Article continues below this ad
When Colin Kaepernick took the knee in 2016, he received a lot of hate, but there were still many who understood his cause. Steve Kerr was one of them. "Probably one of the best things to come out of the Kaepernick issue is that people are talking, and that's a good thing," Kerr told in 2016. "No matter what side of the spectrum you're on, I would hope that every American is disgusted with what is going on around the country." (in reference to the police brutality)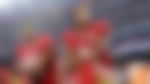 Steve Kerr speaks highly of Colin Kaepernick
ADVERTISEMENT
Article continues below this ad
"My sense a few years ago was that Kaepernick would ultimately be considered a hero," Kerr said on Tuesday. Across the globe, people have started taking a knee to express their support to the Black Lives Matter movement. Players from other sports have also extended their support by taking a knee. Kaepernick's movement started in 2016, is in full bloom in 2020.
"My sense is eventually Colin will be recognized for the gesture that he made and the price that he paid for," Kerr said. "I'm glad that the NFL is now supporting him. I do think this feels different this time. More and more people are becoming truly aware of what the experience is for the African American community and they are realizing that we have to do something about it."
Kerr has also been an advocate for gun control. He lost his father, Malcolm Kerr, in 1984 to gun violence. He has spoken about it multiple times and even wore a gun-control shirt during the NBA Finals last year.  "Vote for Our Lives," stood for the student-led March For Our Lives movement which supported using legislation to stop gun violence.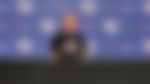 The NBA will be on the 31st of July, but the season has ended for Steve Kerr and the Warriors. They finished with one of the worst records in the league. So they are not among the 22 chosen teams who will play in Orlando.