Former NFL Star Believes He Could Turn LeBron James into an NFL Wide Receiver in One Year
Published 03/10/2021, 5:30 PM EST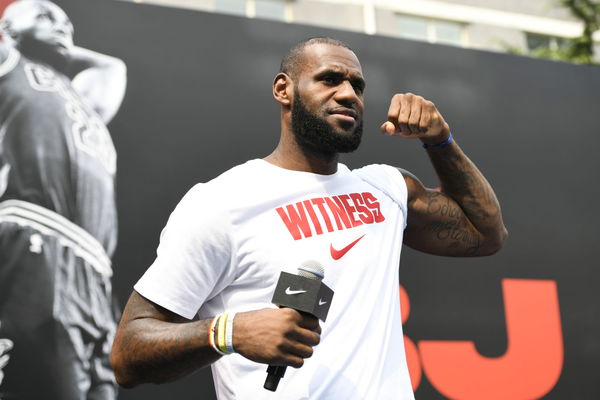 ---
---
Los Angeles Lakers star LeBron James is one of the most athletic players in the league. Despite being 36 years old, his athleticism is far beyond that of his younger associates. This athleticism has often had fans thinking if LeBron could play football professionally.
ADVERTISEMENT
Article continues below this ad
Former NFL star Greg Olsen agrees and believes that he can turn LeBron into a top-notch NFL player. Olsen said, "If I could coach LeBron James for 1 year, I could make him an All-Pro wide receiver," Olsen said on analyst Colin Cowherd's podcast. "There's no question in my mind."
ADVERTISEMENT
Article continues below this ad
He continued, "There's a handful of those guys that could make that transition just because they're so unique. … I do think (LeBron) can play NFL wide receiver.
"For how long? I think he'd be stupid to stop playing basketball and come play football. But yes, I do think he could in the short term."
Would LeBron James dominate in the NFL as he has in the NBA?
Before LeBron committed to basketball, he was a top high school prospect in football as well. In fact, he was ranked #1 in the state of Ohio. Back in July 2020, LeBron shared these details and also shared a few brilliant stats he had recorded back in high school.
The average NFL wide receiver is 6'1″, in comparison to LeBron who is 6'8. That is a massive height advantage for him. A few years ago, LeBron was reportedly timed at 4.4 seconds in a 40-yard dash. That is the average speed of an NFL wide receiver.
So to be as fast as most wide receivers while being 7-8 inches taller than them would definitely make LeBron a top WR.
During the 2011 NBA lockout, LeBron was actually considering a move to the NFL as well. "I would have tried out, but I would have made the team," he said back in February. "I just know what I'm capable of doing on the football field. Especially at that age."
ADVERTISEMENT
Article continues below this ad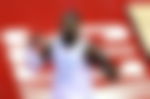 He isn't the only one who believes he could have made it in the NFL. 76ers coach Doc Rivers believes LeBron would have become the best the NFL has seen. "I really believe if LeBron James had to play football, he may have been the greatest football player ever," Rivers said last year.
Add this to the list of sports' biggest what-ifs.
ADVERTISEMENT
Article continues below this ad