Shannon Sharpe Believes NBA Star Russell Westbrook Could Have Played in the NFL
Published 05/26/2021, 11:19 AM EDT
---
---
Russell Westbrook is one of the best players in the NBA. The Washington Wizards superstar is an absolute stat machine, putting up incredible numbers every game. Westbrook holds the record for most triple-doubles in NBA history.
ADVERTISEMENT
Article continues below this ad
Westbrook has had several seasons where he averaged a triple-double. In 2017, Westbrook even became the NBA MVP, for his first incredible triple-double season. But Shannon Sharpe believes he would've excelled in football too.
Former Super Bowl winner Shannon Sharpe spoke recently about Russell Westbrook on Undisputed. he believes that Russell Westbrook could have played in the NFL if he wanted to.
ADVERTISEMENT
Article continues below this ad
Given his size, frame, speed, and athleticism, Westbrook could have been a solid running back in the league. Sharpe noted that Westbrook is able to do things that players at his frame should not be able to do.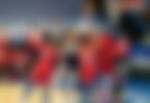 "I just sit there and marvel at him and watch him. He is one of the few guys that when I watch him play, I say, 'That dude could have been a hell of a running back, he could've played in the NFL with his mindset. He could've played at DB.
"Because he can do so many things, he's Top-10 in rebounding as a 6'3 guard. That's unheard of in today's game. We know what he did assists-wise, led the league in assists by over 2 per game, because Harden didn't qualify."
Russell Westbrook- Possible success in the NFL?
Sharpe's comments don't come as a surprise. Westbrook is one of the most athletically gifted basketball players in history. He showcases that athleticism on a nightly basis whenever he takes the court.
For a player of his size, he has a scary combination of speed, strength, and explosiveness. All these attributes are incredibly necessary for a football player, especially at the running back position.
ADVERTISEMENT
Article continues below this ad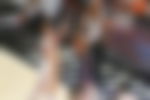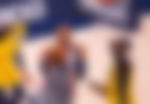 Westbrook isn't the only NBA player that people think could succeed in the NFL. Many fans and analysts have spoken about how successful LeBron James would be if he had played football.
ADVERTISEMENT
Article continues below this ad
Furthermore, he also played football in high school, before he entered the NBA. And James has spoken about how well he thinks he would have done if he had stuck with football over basketball. But Westbrook is a strong shout for an NBA player who would succeed in the NFL.