WATCH: Chris Paul Talks About Rockets Fallout and the Banana Boat Crew
Published 02/26/2020, 1:34 PM EST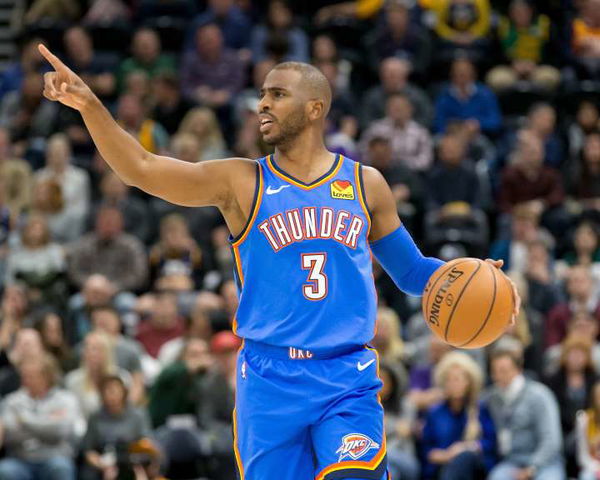 ---
---
Oklahoma City Thunder's point guard Chris Paul came onto Bleacher Report's Take it There with Taylor Rooks. The 21-minute interview includes a lot of questions about the banana boat crew – Melo, Bron, and DWade and more.
ADVERTISEMENT
Article continues below this ad
Chris Paul on Rockets fallout
Host Taylor Rooks went in light but the bust out the question we've all wanted the answer to. She asked him about his relationship with the Rockets.
ADVERTISEMENT
Article continues below this ad
"When the stuff happened with the Rockets, I just wasn't happy with how it went down.
" I know its a business, you gotta do what you gotta do, but we're adults, we can communicate."
While talking about the fallout with the Rockets, Paul mentioned his conversation with the team's general manager, Daryl Morey who told him,
"We ain't gonna trade you to the Oklahoma"
Paul also mentions that Morey asked him if he wanted to go to OKC, to which he replied, "No, not at this point in my career"
Paul was caught off guard by the offseason trade that sent him from the Houston Rockets to the Oklahoma City Thunder. In an interview with The Undefeated's Marc J. Spears, Paul said Rockets general manager Daryl Morey gave him assurances the deal wouldn't happen.
Paul and the Banana Boat Crew
Paul was asked about a very sought after topic: The Banana Boat Crew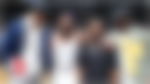 The Banana Boat team first formed after a photo surfaced of James, Wade, Paul, and Wade's wife Gabrielle Union on vacation in 2015. Anthony, while not featured in the picture, was on vacation with them at the time, and is considered the 'fourth member' of the Banana Boat Team. The four NBA superstars have been friends since they were children, and have consistently gone on vacation together. They also played together on the 2008 Olympic Gold Medal team.
Paul said,  " I would love that opportunity, it would be fun, it would be special"
"Me, Bryan and D, almost had a chance one time, we didn't know whose gonna wear no.3"
Paul refused to reveal any further details about the above.
ADVERTISEMENT
Article continues below this ad
ADVERTISEMENT
Article continues below this ad