Phoenix Suns Take a Cheeky Dig at LA Clippers, Call Them Desperate
Published 01/13/2020, 2:48 AM EST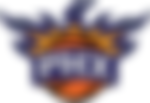 ---
---
PR managers at Phoenix Suns decided to take a cheeky dig at those at the Los Angeles Clippers.
ADVERTISEMENT
Article continues below this ad
When the Suns posted a slam dunk by Kelly Oubre Jr., a comment from the Los Angeles Clippers Instagram account stood out as it had very little relevance to the context.The Clippers were promoting their player Kawhi Leonard for the NBA All-Stars.
Suns had a cheeky reply reporting the Clippers' comment as spam.
ADVERTISEMENT
Article continues below this ad
The Suns did not stop at the Instagram comments and further went on to take another dig at the Clippers.
"Hello Clippers, your desperation is showing," a tweet from the Suns' handle read with a screenshot of their comments from Instagram.
Hello @LAClippers

Your desperation is showing. pic.twitter.com/t31kmTHPiO

— Phoenix Suns (@Suns) January 13, 2020
The number of votes after the second round of the NBA All-Star voting came out recently and it shows that Kawhi hardly requires any more campaigning. He was third among the Western Conference frontcourt players with 2,210,539 votes and he is one among only six players to have more than 2,00,000 votes.
NBA All-Star voting: Top 10 (after 2nd round)
ADVERTISEMENT
Article continues below this ad
Western Conference
1. LeBron James (LAL): 3,359,871
1. Luka Doncic (DAL): 3,277,870
2. Anthony Davis (LAL): 3,124,446
2. James Harden (HOU): 2,167,269
3. Kawhi Leonard (LAC): 2,210,539
3. Damian Lillard (POR): 687,855
4. Paul George (LAC): 845,719
4. Stephen Curry (GS): 595,913
5. Nikola Jokic (DEN): 559,881
5. Russell Westbrook (HOU): 581,500
6. Karl-Anthony Towns (MIN): 545,385
6. Alex Caruso (LAL): 528,246
7. Kristaps Porzingis (DAL): 540,603
7. Donovan Mitchell (UTA): 449,835
8. Carmelo Anthony (POR): 520,021
8. Devin Booker (PHO): 381,071
9. Brandon Ingram (NO): 444,522
9. D'Angelo Russell (GS): 365,730
10. Dwight Howard (LAL): 390,037
10. Ja Morant (MEM): 257,433
Eastern Conference
ADVERTISEMENT
Article continues below this ad
1. Giannis Antetokounmpo (MIL): 3,259,383
1. Trae Young (ATL): 1,389,628
2. Joel Embiid (PHI): 1,784,211
2. Kyrie Irving (BKN): 1,351,997
3. Pascal Siakam (TOR): 1,730,763
3. Kemba Walker (BOS): 1,331,577
4. Jimmy Butler (MIA): 1,400,293
4. Derrick Rose (DET): 918,550
5. Jayson Tatum (BOS): 1,182,663
5. Zach Lavine (CHI): 572,022
6. Tacko Fall (BOS): 543,352
6. Kyle Lowry (TOR): 567,896
7. Bam Adebayo (MIA): 349,078
7. Jaylen Brown (BOS): 544,361
8. Gordon Hayward (BOS): 291,608
8. Ben Simmons (PHI): 456,066
9. Domantas Sabonis (IND): 239,639
9. Bradley Beal (WAS): 447,107
10. Andre Drummond (DET): 228,190
10. Fred VanVleet (TOR): 351,391