NBA Playoffs: Boston Celtics vs Miami Heat Game 4 Injury Update, Lineup and Predictions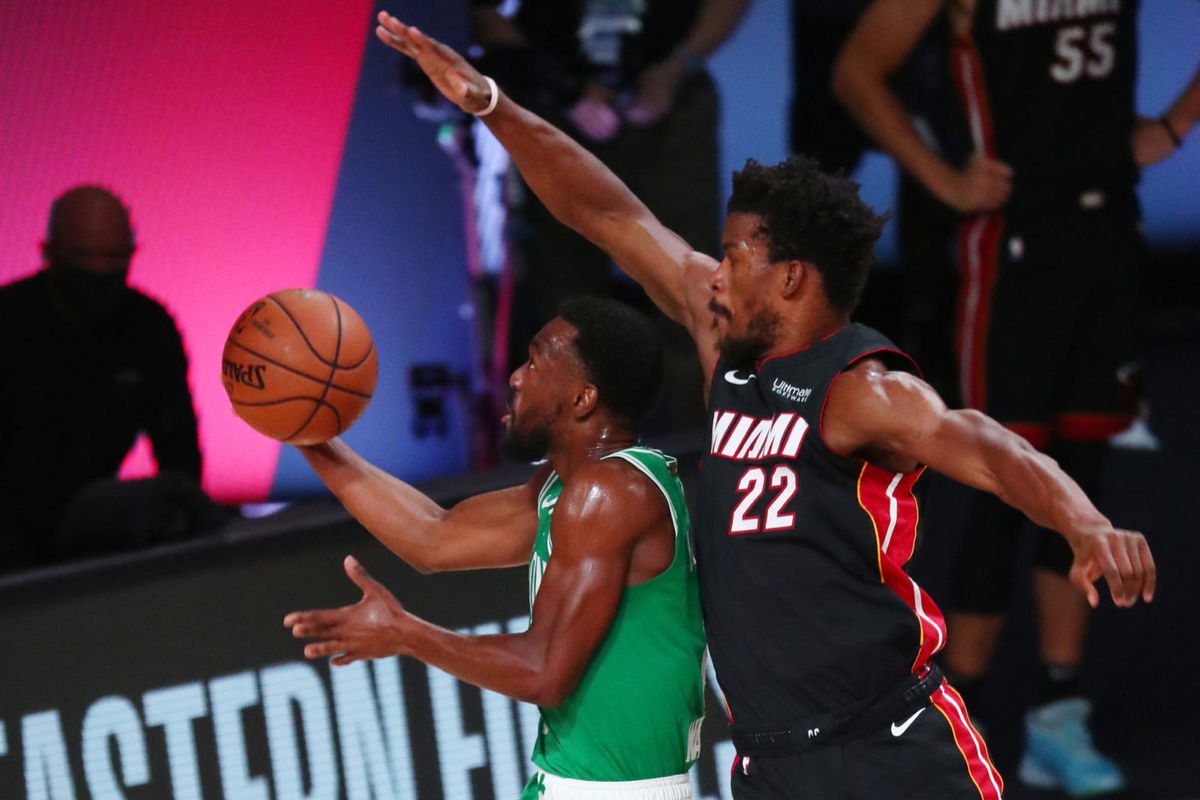 The Boston Celtics finally made a powerful statement and proved they are the team that sent the defending champions back home. They are now just one game behind the Miami Heat and are looking to even things out with Game 4.
Miami Heat's spectacular run has certainly played a role in the momentum they have established so far. But, they are not one to be rattled by just one loss and the Celtics will need a lot more to scare them. Let's have a look at what Game 4 has in store.
Boston Celtics injury report and lineup predictions
Celtics were lagging way behind in the first two games. They lost double-digit leads several times, but their Game 3 return was a strong comeback. Gordon Hayward's return played a huge role in getting the Celtics back up on their feet. He acted as a booster, and it was his defensive ability that slowed down things for the Heat on the offensive end. The Heat needs to look out for him, as he is a critical piece in their roster.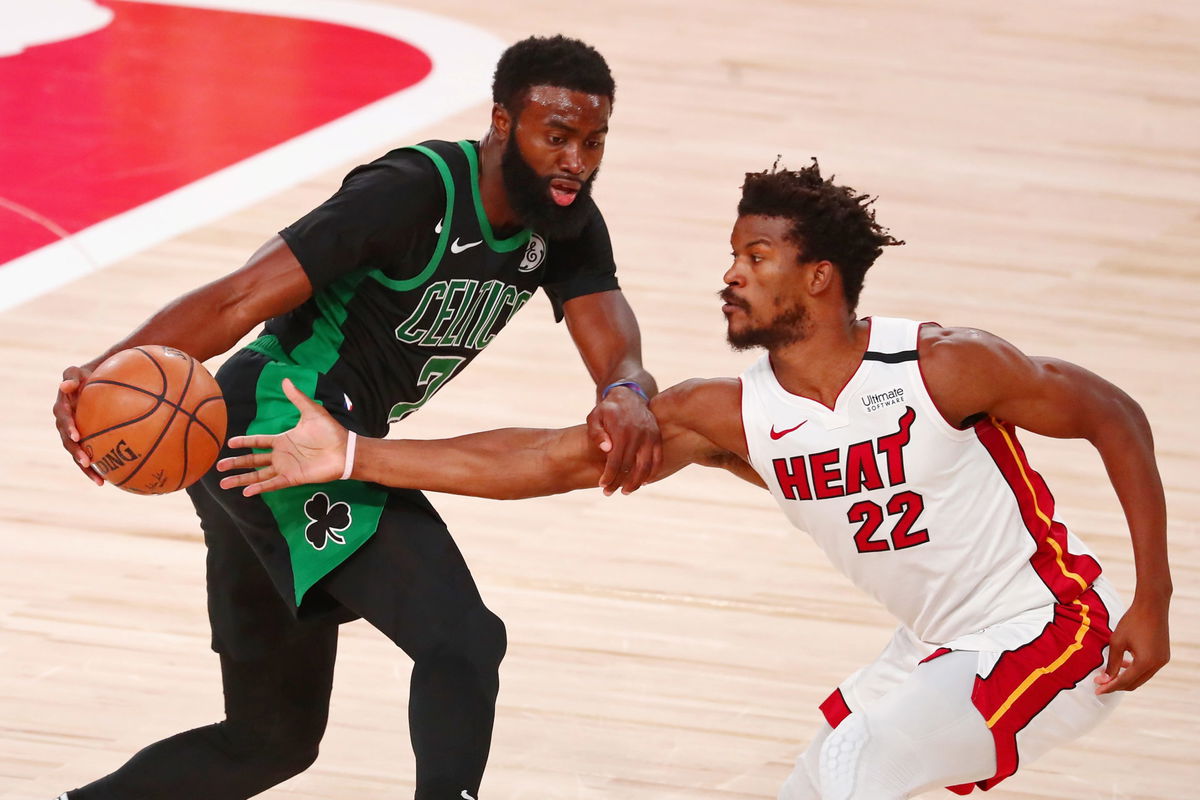 Jaylen Brown was the show stopper on the floor. He contributed  26 points, 7 rebounds, 5 assists, and 3 steals. He has been the most consistent scorer for them throughout the series and should get the credit for a lot of the win's the Celtics have achieved. Romeo Langford (wrist) is listed out for the rest of the series.
Thus, the predicted lineup would be Jayson Tatum, Kemba Walker, Daniel Theis, Marcus Smart, and Jaylen Brown.
Miami Heat injury report and lineup predictions
On an ordinary day, a team like Heat would still be relaxed with a 2-1 lead. However, the Celtics are no ordinary group and the Miami Heat can't risk everything they've fought for at such a crucial stage. They need to remind themselves of the dominance they can establish if they want to maintain their lead.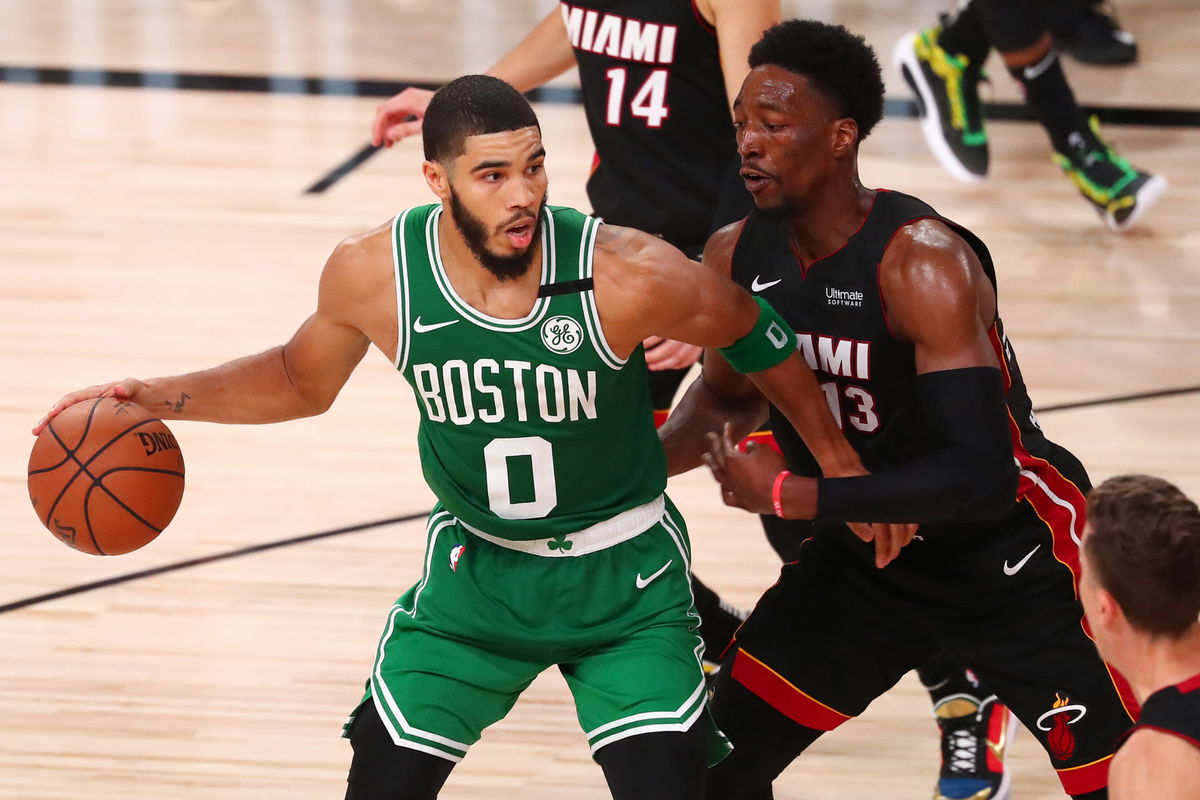 Bam Adebayo was the game-changer for the Heat this series and was the top scorer in the previous game. But Goran Dragic really needs to step up and find a way around Marcus Smart in the paint. They have a lot of thinking to do before because this game will play a big part in each team's fate.
Jimmy Butler has led the team so far and has been very successful. His presence has established the Miami Heat as title contenders. Although he performed as expected in Game 3 and is expected to bring back his mojo. Gabriel Vincent (knee) remains questionable for Game 4 against the Heat.
The predicted lineup would be Jimmy Butler, Bam Adebayo, Jae Crowder, Goran Dragic, Duncan Robinson
Game predictions
The way the Celtics handled game 3 has lured Game 4 in their favor. They have the potential to even out the series and eventually squeeze out Heat from the playoff run.