NBA Playoffs: Houston Rockets vs Oklahoma City Thunder Game 4- Injury Updates and Predictions
Published 08/24/2020, 1:30 PM EDT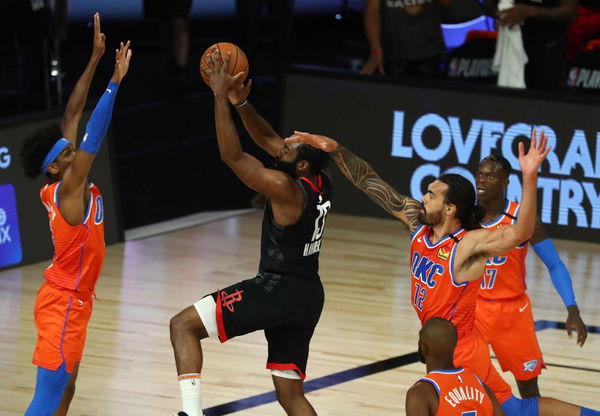 The NBA Playoffs will see it's final four teams have their game four of the playoffs. Two of those teams are the Houston Rockets and the Oklahoma City Thunder. The Rockets are the higher seed and have a 2-1 advantage heading into the fourth game. The Thunder were down 2-0, but rebounded with a strong win in game three.
The Rockets have been without Russell Westbrook, a player they traded for with the OKC Thunder. The Thunder legend is yet to face his old team, being sidelined with a quad injury. The point guard that left the Rockets in that deal was Chris Paul. Paul has quietly led this upstart Thunder team into the playoffs. However, they need this game four win to keep the dream season alive.
The Rockets are expected to miss Westbrook (quad) and Luca M'bah Moute (knee). However, the Thunder is almost at full health. Steven Adams is nursing a knee injury though, but is a game-time decision.
ADVERTISEMENT
Article continues below this ad
ICYMI, here's the latest on Russell Westbrook (right quad strain). Still listed as out, but as you can see from today's #Rockets practice footage, his physical activity has ramped up significantly. Looking close. #OneMission https://t.co/95rNZCzTUe

— Ben DuBose (@BenDuBose) August 24, 2020
NBA Playoffs: Who wins game four?
ADVERTISEMENT
Article continues below this ad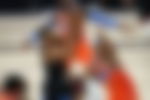 The Rockets have done really well to keep the series advantage. However, the Thunder are breathing down their necks. The team has too well-rounded a core to not put up a fight. Despite the gulf in star power, Chris Paul has been a strong example for the Thunder team to rally around. The Playoffs haven't been kind, with OKC getting blown out in game one and two. However, they responded with a strong game three performance.
The big question is regarding Westbrook's availability. While the Rockets could do this with just James Harden, it would help to have another offensive threat. However, you could also question whether Westbrook would fit in comfortably three games into the playoffs.
ADVERTISEMENT
Article continues below this ad
The Thunder are limited in terms of the surprises they can pose. No one player is a consistent and reliable offensive threat, with the team's success coming around ball distribution. Sometimes it works and sometimes it doesn't.
We predict that the Thunder gets another upset win if Westbrook is out. They have the tools to frustrate Harden into a bad shooting performance, but this success is completely dependent on how effectively they can limit the Rockets scoring.