NBA Playoffs: Houston Rockets vs Oklahoma City Thunder Game 6 Injury Updates, Lineup and Predictions
Published 08/31/2020, 6:30 PM EDT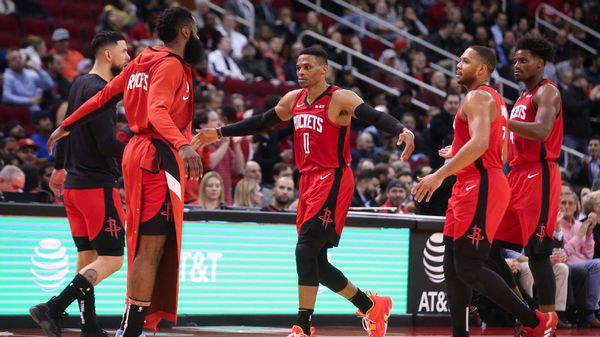 ---
---
With a 114-80 victory on Saturday, the Houston Rockets have come one step closer to the second round of playoffs. The focus on offense from the third quarter onwards is what Oklahoma City Thunder could not handle. Now that the star player of the Rockets made his playoff debut in game 5, it has become a tougher task for the Thunder to cause an upset.
ADVERTISEMENT
Article continues below this ad
Houston Rockets injury update and lineup prediction
The Houston Rockets have poured shots from beyond the arc throughout their series against the Thunder. Although, their driving game also came handy in game 5. The much-awaited return of their star guard, Russell Westbrook also caused a major boost to their confidence. However, he was certainly not at his best.
ADVERTISEMENT
Article continues below this ad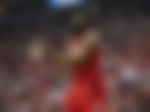 The focal point of the team was James Harden, who scored 31 points,5 assists, and 2 rebounds with Eric Gordon and Robert Covington as subsequent high scores. Thunders' Lu Dort was having a hard time stopping Harden, who scored on every single drive to the bucket. The Rockets did a stellar job on the defensive end as well and were able to defend isolations with ease. Russell Westbrook, Autin Rivers, and Ben McLemore are players who need to produce better offensive output to support Harden in game 6.
As of now, their roster is quite healthy. Thus, the predicted lineup would be Russell Westbrook, James Harden, Eric Gordon, P.J. Tucker, and Robert Covington.
Oklahoma City Thunder injury update and lineup prediction
It is Oklahoma City's offense that is not letting them get a fighting shot in this series. Their three-guard lineup, Chris Paul, Shai Gilgeous-Alexander and Dennis Schroder are just not doing enough. Danilo Gallinari is also not performing up to the mark which leaves their coach Billy Donovan in a state of confusion.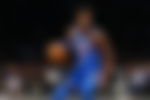 Danilo Gallinari contributed a humiliating 5 points combined in the previous game. With this kind of performance from key players, how can they expect to beat the dangerous Rockets? They really need to come through in offensive and defensive aspects if they want to force a game 7 and stay alive in the series. Power forward Isiah Rody is out for the season due to a severe foot injury.
The predicted lineup would Steven Adams, Chris Paul, Luguentz Dort, Danilo Gallinari, and Shai Gilgeous-Alexander.
Game predictions
ADVERTISEMENT
Article continues below this ad
With Westbrook having played one game, he will surely have more impact in this one. This makes the Rockets more likely to make it to the Western Conference Semi-Finals and play against the purle and gold, Los Angeles Lakers. Thunder's are fighting an uphill battle and can only have a chance if they bring their game 3 and game 4 form back.
ADVERTISEMENT
Article continues below this ad