'Troops Will Follow': Shaquille O'Neal Says Mavericks Have No Chance if Paul George Plays Like This
Published 05/31/2021, 3:52 AM EDT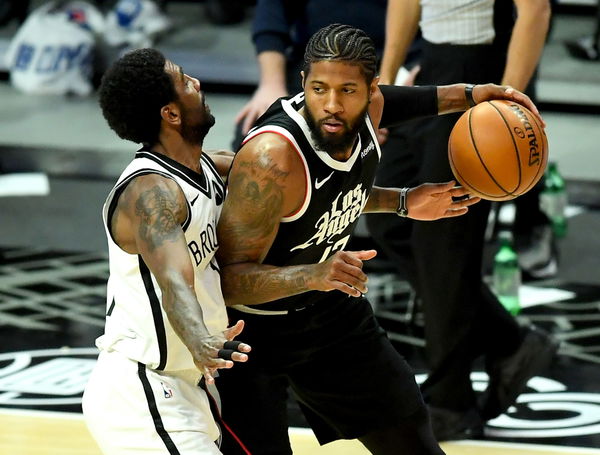 ---
---
The LA Clippers rallied to tie up their series with the Dallas Mavericks. The Clippers entered the series as the fourth seed, with a home-court advantage over the Mavericks. However, they were trounced in their own backyard, thanks to incredible performances from Luka Doncic and the Mavs. But since then, they came into Dallas and took two games back to tie the series. And Paul George was a big part of those two games.
ADVERTISEMENT
Article continues below this ad
Shaquille O'Neal praises Paul George
On 'Inside the NBA', NBA legend Shaquille O'Neal spoke about Paul George and his performance for the LA Clippers. He believes that if George continues to play in this fashion, living up to the 'Playoff P' nickname, the Clippers will get the win in the series. Shaq praised George's aggression, and how he attacked the Mavericks.
ADVERTISEMENT
Article continues below this ad
"If Paul George continues to be aggressive, first two games, sort of in a slump, played okay. But Playoff P doesn't play okay, we need you playing playoff numbers, playoff performance type level… Not settling for jumpers, not shooting fade-aways. Didn't have a lot of points tonight but his impact on the game. When the captain comes out in charge mode, the troops will follow… If Paul George plays like this, no."
READ MORE: The Uncanny Resemblance Between Kawhi Leonard's and Michael Jordan's Play
For the Mavs, they need to try to shut down Paul George in order to stand a chance in this series.
Playoff PG is looking to have a greater impact
Paul George has played well during the series against the Mavericks. Despite a poor showing in game one, he is averaging 25 points, 8.5 rebounds, and 4.5 assists. However, it's his three-point shooting that has been poor. So far, he has averaged only 30.7% from beyond the arc.
ADVERTISEMENT
Article continues below this ad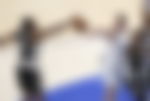 Compared to his percentage of 41.1% during the regular season, this is something he will want to improve. But his scoring has shown he is stepping up in the biggest moments, something he wasn't doing last season.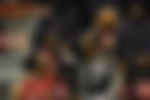 Paul George will have to be immense over their next two games to ensure that there isn't an additional third game. Given how last season ended for them, the Clippers will want to avoid a game seven situation. George will be a big key to the Clippers' success. Can PG13 help lead the Clippers to a series win over the Mavericks?
ADVERTISEMENT
Article continues below this ad