NBA Playoffs: Utah Jazz vs Denver Nuggets Game 5 Injury Updates, Lineup and Predictions
Published 08/25/2020, 4:30 PM EDT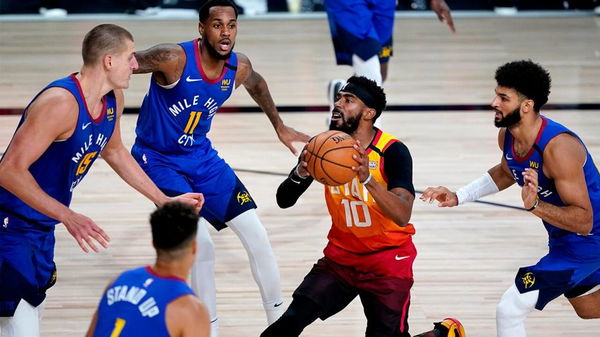 One would think pitching two talented teams against one another would turn out to be one hell of a battle. However, looks like Utah Jazz entered the playoffs to prove otherwise. Their matchup with the third-seeded Denver Nuggets has worked very well in their favor and they've taken a 3-1 lead in the playoff series. As they prepare for the fifth game, the Nuggets have landed in a do or die situation, and Utah Jazz is all set to punch their ticket out of this round one.
ADVERTISEMENT
Article continues below this ad
Utah Jazz Injury Updates and Lineups
Losing game 1 of the series probably knocked some sense into the Jazz. After that, they've remained dominant throughout and taken a very comfortable lead. The Jazz has their shooting guard, Donovan Mitchell, to be thankful for. He has performed tremendously for the team and has also been added to the prestigious list of players to bag two 50 or more points in one postseason. This is no surprise because he has led the Jazz to the finish line on several occasions and won't be stopping soon.
ADVERTISEMENT
Article continues below this ad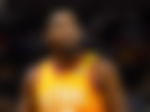 Collective efforts from subsequent scorers, Mike Conley and Jordan Clarkson have also played a major role in Jazz clinching the fourth game. An added advantage for the team is that they have a healthy roster that can prove harmful to the injury-ridden Denver Nuggets.
The predicted line up would be Rudy Gobert, Donovan Mitchell, Joe Ingles, Royce O'Neale, and Mike Conley.
Denver Nuggets injury updates and lineups
Jazz's Donovan Mitchell and Nuggets' Jamal Murray's matchup will continue to take the spotlight in game 5 as usual. Murray has been phenomenal for the Nuggets and has also scored 50 points like Mitchell. However, this valiant effort was not enough for them to beat Jazz. They are facing major setbacks on the defensive end and cannot figure out how to put a stop to Mitchell.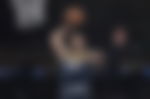 ADVERTISEMENT
Article continues below this ad
Their offense has also suffered because of the absence of their starters, Will Barton and Gary Harris. While nothing has been said about Barton's return, Gary Harris is still listed as questionable for the game.
Thus, the predicted lineup would be Nikola Jokic, Jamal Murray, Monte Morris, Paul Millsap, and Jerami Grant.
Game Predictions
ADVERTISEMENT
Article continues below this ad
With Rudy Gobert's tight defense and Donovan Mitchell's stellar offense, Utah Jazz have the upper hand in this game. It is likely that they will the ones closing out the series. It will take a miraculous performance by Jamal Murray and Nikola Jokić to get past the Jazz.