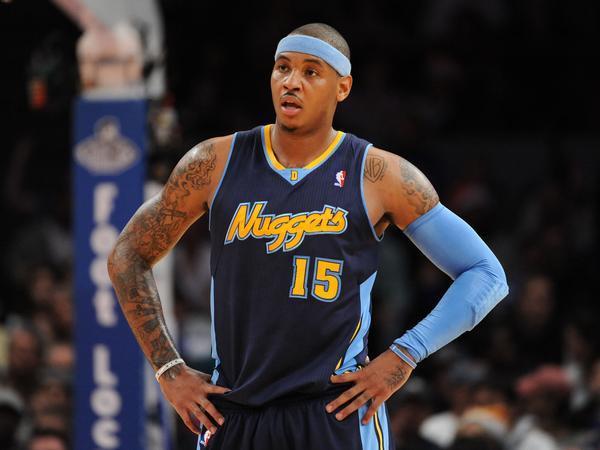 As the NBA lockdown continues, the league's players continue to devise ways to keep fans entertained. Dwyane Wade and Carmelo Anthony recently joined a vast list of such players.
When Kobe Bryant disrespected Carmelo Anthony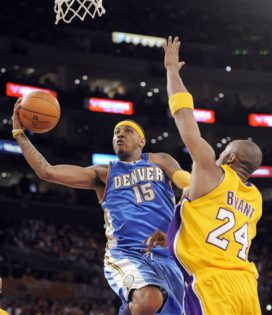 Talking to Wade, the Blazers veteran player recalled a night against the Los Angeles Lakers. At the time, he was in his rookie year with the Denver Nuggets. Kobe pressured him on defense and continued to trash-talk during the entire game.
"So, Kob comes on the court, gives me dap, I give him dap. So, throughout the game, he's sayin' little shit to me, like, 'Oh yeah, we're gonna let you go off now, until the fourth quarter. I'mma guard you in the fourth quarter."
Carmelo maintained braids at the time of the incident. He recollected that the Black Mamba touched said braids.
The 35-year-old Blazer revealed what he felt at that moment, " It was the most disrespectful thing you can do. He hit the bottom of my braids, like 'Calm down, little bro.' He little-broed me. He sonned me!"
When Melo earned Kobe's respect
Carmelo went on the reveal that the incident left him feeling angry and he channeled that into his game. This seemed to have ended up well for him as, after the game, the NBA legend said to him, "You got my respect."
Confused by this comment, the young blood in Melo asked himself, "We gotta play for your respect?".
 Afterward, when he confronted Kobe, he received a clean answer, "You didn't back down. You went hard. I wanted to see if you was gonna stand the test of time."
This revelation seemed to have stunned the young Nugget as he realized what Bryant was trying to do,
"For him to almost crown me … That's my story. I didn't know I was being tested by him, but being tested, and passing the test without even knowing…"
The Blazers forward mentioned how they grew close over the years after the said game. they went from talking about basketball to friendship, then family, then "just about life in general."
Carmelo tells the story of how he first earned the respect of Kobe.

"Ever since then we became close … At first, it was just all basketball, then over the years it became about friendship, then it became about family …" (via @DwyaneWade) pic.twitter.com/NQMSgmeoTG

— SportsCenter (@SportsCenter) March 28, 2020