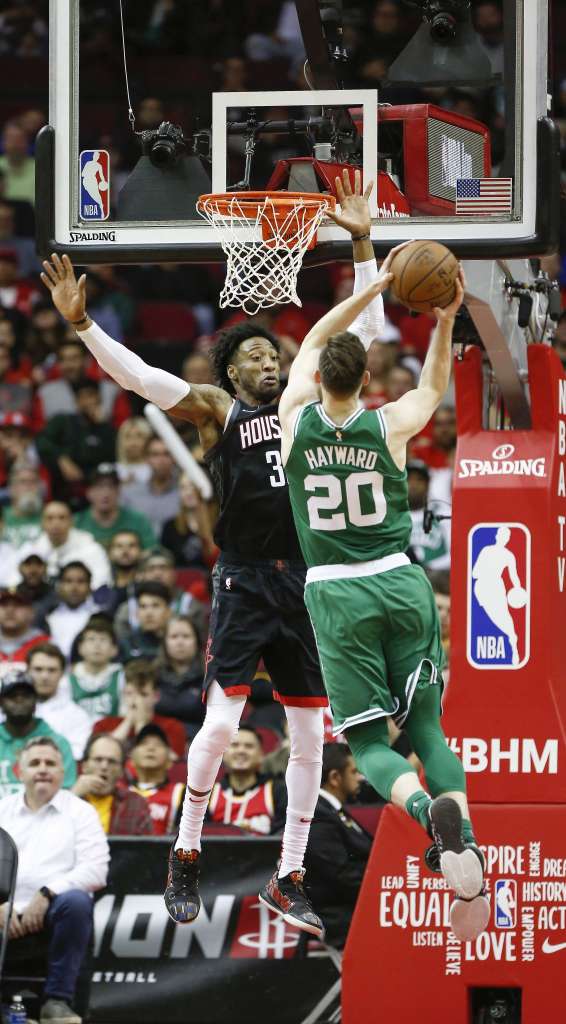 The Houston Rockets provided a glimpse of their potential when both of their superstar guards have it rolling. Houston Rockets snapped the Boston Celtics' seven-game win streak with a 116-105 victory Tuesday.
Harden and Westbrook's impressive play
James Harden scored 42 points in the win, the most by the NBA's scoring leader in more than a month, shooting 9-of-19 from the floor, 7-of-16 from 3-point range and 17-of-18 from the free-throw line. Russell Westbrook continued his recent hot streak, scoring 36 points on 13-of-23 shooting from the floor.
It was the first time in franchise history that a pair of Rockets each scored at least 35 points in a regulation game. The daggers by the duo late in the game demonstrated how their different skill sets can complement each other.
The Rockets' decision to regularly play without a centre was made in large part to benefit Westbrook.  This helps him playing to his strength as a relentless rim attacker by reducing the clutter in the paint. With the win, the Rockets are 5-2 since becoming a full-time small-ball team. The transition was made when centre Clint Capela was traded in a four-team, 12-player deal that brought forward Robert Covington to Houston.
Robert Covington shines in Houston Rockets jersey
Covington ended with 12 points, seven rebounds, four blocks, three assists and three steals in 38 minutes.
Covington continues to shine for his new team, turning in a vintage performance Tuesday. He has been a perfect addition for the Rockets and the playing would indicate he was being underutilized in Minnesota. His scoring is typically going to hover around 12-15 points per game.
It is the supporting stats that provide the base for his overall value. He plays the role of a rim protector in the small ball lineup as he led the team with four blocks. His presence also solves the issue of perimeter defence for the Rockets. His length, athleticism and the elite off-ball defence continue to create problems for the opponent team.