NBA: Rookie of the Year Award Front Runners
Published 02/29/2020, 1:07 PM EST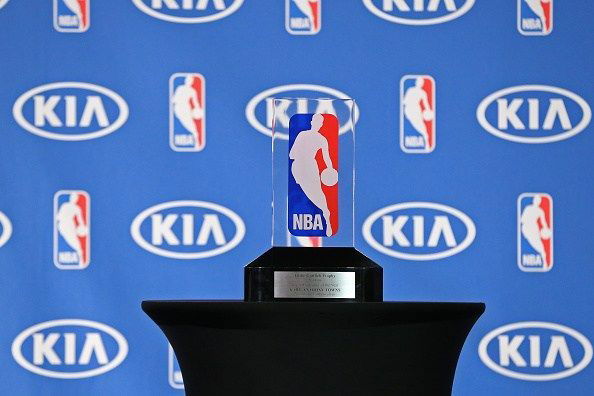 ---
---
Last year's Rookie of the Year race was intriguing. It was intriguing in that two players became bonafide superstars in this league as soon as they stepped on the court, in Luka Dončić and Trae Young.
ADVERTISEMENT
Article continues below this ad
It was largely a two-man race, and this year looks to be no different in that light. In light of his recent performance, Zion Williamson is the only rookie who can give Ja Morant a run for his money.
The rest of the rookies shouldn't be ignored: though they aren't in the running for the award, they have impressed from the start and promise a ton of potential.
ADVERTISEMENT
Article continues below this ad
Rookie of the Year candidates
1. Ja Morant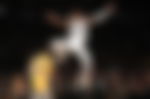 Stats: 17.5 PPG, 3.4 RPG, 6.9 APG
The Grizzlies were supposed to be one of the weakest teams in the league. Everyone was excited to see what the No. 2 overall pick would bring to the city that had been stuck with a disappointing brand of basketball for years.
Morant has showcased incredible displays of basketball talent, leading to a very real chance that the Grizzlies make a playoff appearance. He's leading all rookies in assists per game and is first in scoring (17.6).
The only rookie with 20+ games of 20+ points, the fact that he's played the whole season will likely give him the edge over the next candidate. He should be considered the favourite at present.
2. Zion Williamson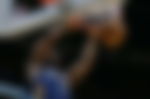 Stats: 23.4 PPG, 6.8 RPG, 2.3 APG
Missing as many games as Zion has doesn't seem to bode well for his chances at the award. But Zion's a special player, and this is a year where one rookie hasn't completely blown the top off of the competition.
The most games he'll be able to play this season is 37, and it's well within reason to assume that he'll miss a few more games along the way.
The fact that Zion has done enough in only 14 games to warrant serious consideration is a statement in itself. He's must-see TV every single time he's on the floor and is living up to the hype with a flurry of athletic finishes and impressive highlights in the small sample size. The stats accurately portray his dominance.
Should he continue at this rate, it would not come as a surprise if Williamson overtakes Morant in the race despite the huge chunk of playing time he missed early in the season. It wouldn't be a bad time to play the odds and hope his health is no longer a hindrance.
3. Kendrick Nunn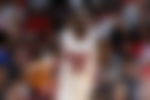 Stats: 15.7 PPG, 2.6 RPG, 3.6 APG
Kendrick Nunn was not on the radar at the of the Rookie of the Year race. The lowest draft spot to ever win the ROTY award was Malcolm Brogdon, taken at No. 36 in the 2016 draft. Kendrick Nunn wasn't taken lower than Brogdon, but that's because Nunn wasn't drafted at all.
He's not playing like someone who didn't warrant a draft pick, though. Immediately making an impact with a 24-point debut, Nunn has scored 20 points in 16 games this. He ranks second among all rookies in scoring with 15.7 points per game.
He has nearly twice as many assists as he has turnovers. This displaying good ball security and discipline for a first-year player. His efficiency is another solid attribute, though there is room for improvement
4. Tyler Herro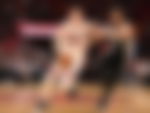 Stats: 13.1 PPG, 4.0 RPG, 2.0 APG
ADVERTISEMENT
Article continues below this ad
Tyler Herro is in under the shadow of teammate Kendrick Nunn in the rookie race. He had a larger spotlight on him to start the year and has played up to expectation. Herro's selection was with the hope that he could carry his elite shooting prowess to the NBA.
Herro will be one of five rookies since 2000 to shoot above 39% from beyond the arc while attempting more than five threes per game. His scoring average of 13.1 points per game puts him at the top of that list. The Heat rely on his shooting throughout the game and he's never afraid to take a big shot.
ADVERTISEMENT
Article continues below this ad
*Stats Source: Basketball Reference