The Lebron James X-Factor on the Cleveland Cavaliers
Published 03/06/2020, 11:21 AM EST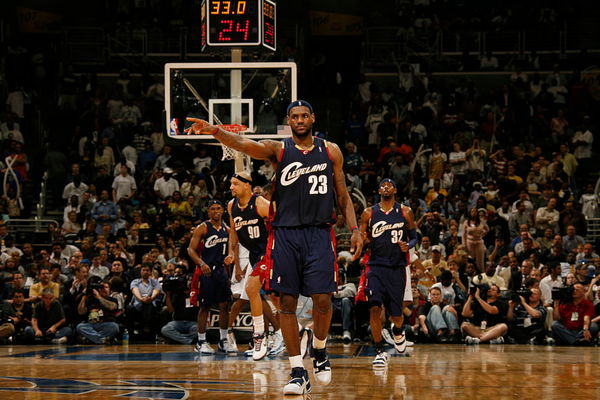 ---
---
LeBron James has been the centre of attraction since the day he arrived in the NBA as an 18-year-old. After being drafted as the number 1 pick in the 2003 Draft by the Cleveland Cavaliers, he left for the Miami Heat in 2010 and came back to the Cavaliers in 2014 before joining the Los Angeles Lakers in 2018.
ADVERTISEMENT
Article continues below this ad
The King has changed his team on multiple occasions and impacted his team in a multitude of ways. Let's take a look at the team that drafted him with and without him
LeBon James and the Cleveland Cavaliers
ADVERTISEMENT
Article continues below this ad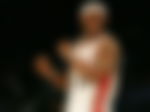 LeBron James effect on the Cavaliers first became visible in the 2004-2005 season. This is the first season since 1998  that the Cavaliers had a winning record. They still failed to make the playoffs but this was a huge improvement as compared to the season before he joined the team as they managed to win only 17 games. In the  2005-2006 season, the team finally made the playoffs after a 7-year wait as LeBron started coming into his own. What followed was five consecutive playoffs appearance with LeBron carrying the team to the NBA finals once.
When he left the Cleveland Cavaliers for the first time in 2010, the team crumbled in his absence. The Cavs who were a 61 and 21 team dropped to 19 and 63. A total turnaround.
See More | "The Game Missed You": LeBron James Happy to See Stephen Curry Back
When he left the Heat in 2014, the Heat turned from a 54 and 28 team to a 37 and 45 team. It's that simple really. Teams suffer badly when LeBron James leaves. That's the LeBron James effect. He carries the weight of his team on his shoulder and when he's gone, his ex-team fail to even make the Playoffs.
ADVERTISEMENT
Article continues below this ad
With his return Cavaliers attracted star players and turned things around as they made the finals every year. He brought Cleveland its first title in 2016 with his superhuman performance.
ADVERTISEMENT
Article continues below this ad
It's been two years since he left Cleveland again and the team is still rebuilding without any progress whatsoever. Cleveland is one of the smallest markets in the NBA adversely affecting their ability to attract star players. Their growth potential also is negatively affected due to dysfunction in upper management.