NBA Top Five Under 25 Franchise Cornerstone Players
Published 03/17/2020, 6:36 AM EDT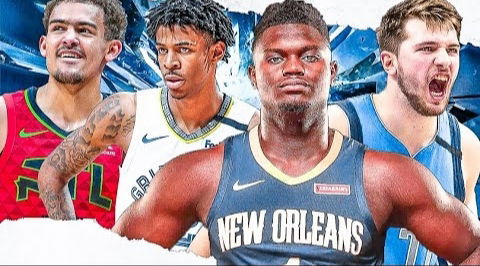 ---
---
The NBA 2019-2020 season's suspension comes at a time when most of the league's players were at the top of their game, especially the rookies. They were getting the attention their game deserved and were definitely in positions of growth.
ADVERTISEMENT
Article continues below this ad
We try to highlight the achievements of some of our favourites under 25, who can become cornerstone players for their respective franchises.
Top five under 25 in the NBA league
ADVERTISEMENT
Article continues below this ad
The Slovenian star, Luka Doncic: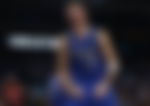 21-year-old Dallas Mavericks' Slovenian rookie Luka Doncic is definitely the team's star child. Surpassing LeBron James as the player with the most number of assists, Doncic became the youngest player to start an All-Star game in 15 years. He was 9th youngest to ever play and the 6th youngest to start the All-Star games.
In the 76 year history of the NBA, there have been only 16 players who began their rookie season under the age of 20 and have managed to average more than 10 points in a season. Luka Doncic surpassed that mark by scoring a ridiculous 21 points per game his first year.
One may find plenty of highlights featuring Doncic using some crafty dribble and footwork combination before launching a step-back jumper. This ability to create space before launching a shot helps Doncic balance his elite passing.
One may find a lot of players who are fans of the 6'7″ shooting guard.
"I'm a big fan of his. I watch Luka night in and night out," said Chris Paul, President, NBA Players Association.
"He's got crazy skills. He does it all. And he's not your average [second-year] guy. He plays like he's been in the league for years. He makes it look easy," said Kemba Walker, Boston Celtics All-Star Guard.
Prior to the suspension of this NBA season, Dallas was sitting at the 7 seed in the Western Conference. This is good enough for a playoff slot. Owner Mark Cuban has invested a lot in Doncic to keep him happy in term of opportunities and all things related.
The latest NBA rising rookie, Zion Williamson: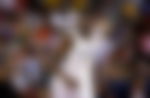 19-year-old Zion Williamson officially signed with the Pelicans on July 1, 2019. Zion tore his meniscus on October 13, 2019, during the preseason of his rookie campaign. He missed the first three months of the NBA regular season due to this.
However, once be got back on the court, he made sure to put it on fire. He made his debut in a home game against the San Antonio Spurs on Jan. 22.

In his debut NBA game, the Pelicans were fairly conservative with Williamson's minutes. However, Williamson made them all count. Williamson scored 22 points in 18:18 of action.
He went 4-for-4 on 3-pointers against the Spurs. This made him the first player to not miss on 3-pointers on four or more attempts in his NBA debut.
Williamson bagged a career-high points tally of his short career so far in a game between New Orleans Pelicans and Los Angeles Lakers.
The Texan point guard, Trae Young: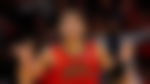 21-year-old Trae Young of the Atlanta Hawks is 6-foot-1 at 180lbs. The Texan point guard relies on his long-range shooting to space the floor.
Young can dash by the defenders with a lightning-quick first step. With the defense compromised, Young can use his incredible court vision and passing ability to find teammates. He isn't afraid to venture into the paint and finish strong.
Last month, Young scored a career-high 50 points. In that game, the Atlanta Hawks scored the final 10 points of the game to beat the Miami Heat 129-124.
"I've always had confidence in myself," Young said. This denied any confidence gained during the All-Star games and implied that the young all-star first timer has always believed in himself.
Young also broke a tie with Shaquille O'Neal. It was for most 40-point games by a player in his first two seasons in the NBA.
Young definitely believes that he would come up as the better player in comparison to Luka Doncic.
He told Bleacher Report, "In my eyes, it's not a question—it's going to be me. But that's just the competitive nature in my blood, and I think that's the no-brainer with me."  
The roaring rookie, Ja Morant: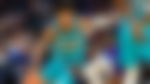 20-year-old Ja Morant is a blessing to the Memphis Grizzlies. The rookie recently posted 27 points, 14 assists and 6 rebounds in a 105-88 victory over the Los Angeles Lakers.
Morant is a leading candidate for Rookie of the Year. Being one of the best rookie point guards in recent memory, Morant managed to lift the Memphis Grizzlies. The Grizzlies would otherwise not be considered in the playoff race.
If that's not enough, Morant also received praise from his idol LeBron James.
"The kid is super special," said James, "Like I said when we just played him in L.A., Memphis got a great one. They got a great one. So, the sky's the limit for the kid."
Morant has made a career-best four 3-pointers off his six attempts from deep. He also recorded his 11th double-double earlier this month. It leads all rookies. It was his second straight 20-point, 10-assist game.
The Celtics' speedy riser, Jayson Tatum: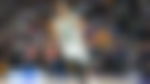 22-year-old Jayson Tatum of the Boston Celtics is the name on everyone's lips. The power forward ascended to an amazing level of the game at an amazing speed. Drafted in the NBA in 2017 and has proved his worth consistently along the way.
Tatum had a run in which he tallied 30 or more points over the course of five straight road games. This is a franchise record he shares with Larry Bird. In addition, Tatum's five straight road games of 30-plus points also made him just the second player in NBA history (LeBron James being the other) to have such a road streak over the course of five games.
He is taking smarter shots. Overall, he is making the right choice on offense. When he gets his shot in rhythm, though, it can be scary for the opposition.
The NBA world has been put on notice by Tatum's fast-evolving skill set. He has since left a lasting impression with some of his performances.
Tatum said he had to, "focus on getting to the basket much more. Shoot more 3's. 3's and layups. And free throws."
ADVERTISEMENT
Article continues below this ad
He is trying to improve his game substantially and definitely knows what he needs to do for that.
"If you want to be a great scorer in this league, you have to get to the line. Free throws is super important. Getting to the basket and that opens up the rest of the game. 3's are worth more than 2's."
ADVERTISEMENT
Article continues below this ad