NBA Trade Rumors: 3 Teams That Can Save Bradley Beal from the Washington Wizards
Published 01/11/2021, 6:00 AM EST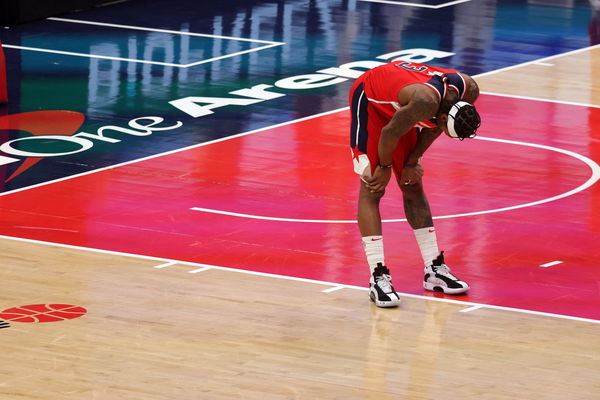 ---
---
Bradley Beal is one of the most underrated players in the NBA. The former All-Star has been flying under the radar because he plays for the Washington Wizards. Prior to the new season, the Wizards traded John Wall for Russell Westbrook. While people were excited at first for the pairing of Westbrook and Beal, their performances have not translated well.
ADVERTISEMENT
Article continues below this ad
Beal and Westbrook do not play complimentary basketball, and Beal looks like the only player trying whenever the Wizards take the court. Many fans are demanding that Beal gets a trade to another team that suits his quality. Beal is a superstar, and fans want him to be on a better team.
But could a team make a trade for Bradley Beal? It looks unlikely, but here are the teams who could make the unlikely happen.
ADVERTISEMENT
Article continues below this ad
1. Bradley Beal goes to South Beach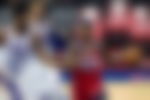 This trade would see Bradley Beal go to the Miami Heat. In exchange for Beal, the Wizards could receive Goran Dragic, Duncan Robinson, and Andre Iguodala. While the package seems lopsided, it will be in both teams' best interest. Beal will make Miami a super-team again. A big three of Bradley Beal, Jimmy Butler, and Bam Adebayo would be a juggernaut in the East.
On the other hand, the Wizards get a young star in Robinson to build around, while Dragic and Iguodala provide solid veteran experience. With Russell Westbrook as the primary attacking option, Westbrook can help create open looks for Dragic and Robinson, who are both excellent shooters.
2. Beal comes to be the savior of New York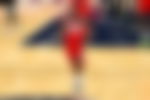 For this trade, the New York Knicks would give up RJ Barrett, Dennis Smith Jr., and Frank Ntilikina along with a 2021 swap-protected first-round pick, and a 2023 first-round pick. With this deal, the Wizards get a young shooting guard to replace Beal, whom they can build around. Barrett has proven to be one of the few bright spots on the New York Knicks.
For the Knicks, they will have to make some other smaller trades to recover some guards for their team. But Beal puts them in a good position. Players like Julius Randle and Mitchell Robinson have improved greatly under new coach Tom Thibodeau. And with Beal, the Knicks could return to contender status in the Eastern Conference.
3. Bradley Beal revives Warriors Dynasty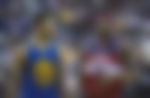 This would be a massive trade from a player's perspective. The Wizards would receive Kelly Oubre Jr., Kevon Looney, Jordan Poole, Marquese Chriss, Mychal Mulder, and Alen Smailagic. The massive number of players is to maintain parity in salary caps for both teams.
With Beal, the Warriors get a temporary back-court partner for Steph Curry who can shoot the ball well, unlike Kelly Oubre Jr. On the other hand, the Wizards get several pieces whom they can develop or use in a trade to acquire another star. With Beal, the Warriors would once again be major contenders to reach the NBA championship.
ADVERTISEMENT
Article continues below this ad
A trio of Klay Thompson, Steph Curry, and Bradley Beal next season would be a lethal prospect.
Will Beal get a trade?
The Wizards seem resolute in wanting the Westbrook-Beal pairing to work out. While the team has not started well, there is a possibility that the two players may develop chemistry. If they can start playing well together, they will be the best back-court in the Eastern Conference without a doubt.
ADVERTISEMENT
Article continues below this ad
Where will Beal end up this season? If the Wizards do not trade him, Beal could simply opt-out of his contract at the end of the season and enter free agency. The cards are pretty much in Beal's hands right now, and he can decide where he goes.