NBA Trade Rumours: Golden State Warriors Open to Pitches For D'Angelo Russell Trade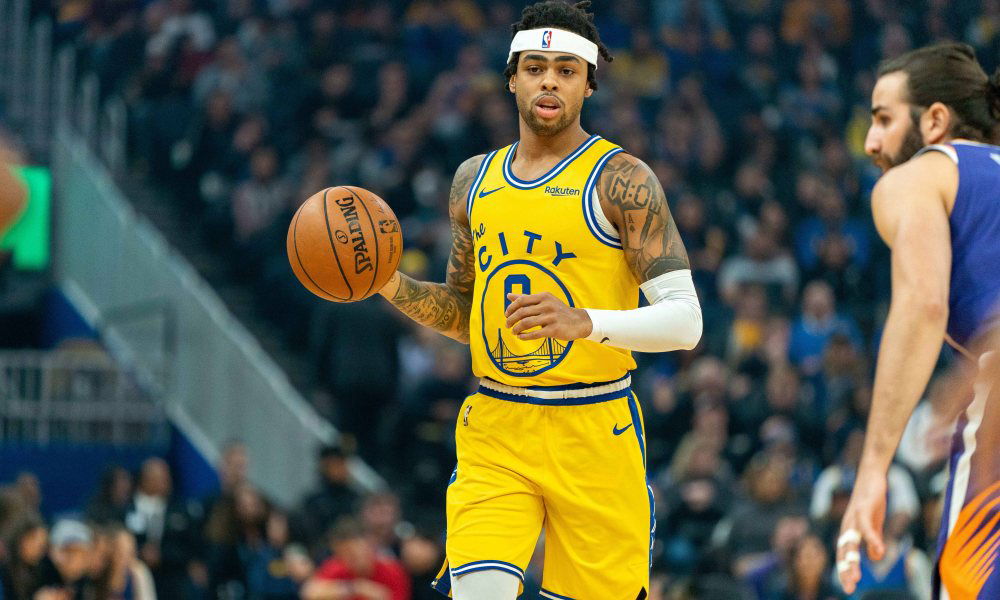 Golden State Warriors' D'Angelo Russell, is reportedly in the midst of trade talks. It seems the Warriors are open to pitches for the 23 year old point guard.
The Warriors are currently at the bottom of the NBA league. Injuries play a major role in the reason why the team is at the bottom. Ironically enough, they are just not in a golden state.
Injuries have continued to plague the Warriors since Kevin Durant's departure. The final blow seemed to come when their long-time point guard Stephen Curry injured his left hand during the fourth game of the season. It's no surprise that the Warriors are now looking to move several pieces to get back on track, and recent talks have indicated the inclusion of All-star guard D'Angelo Russell in pitches.
The Trade Woes
The Golden State Warriors acquired Russel during the offseason.  The Warriors and Brooklyn Nets had outlined a sign-and-trade deal that would deliver Russell to Golden State on a four-year, $117 million deal.
The former second overall pick was previously with the Brooklyn Nets last season, where he received his first All-star nod. He was sent to the Warriors last July as part of a sign-and-trade package, with the Nets acquiring superstar Kevin Durant.
D'Angelo Russell: The Run With The Warriors
Russell hit a sweet spot in his first year with the Warriors. On the plus side, he's averaging 24.0 points and 6.3 assists per game, while shooting the ball with nice efficiency. On the less-plus side, his advanced metrics are low, and his per game numbers have done little to keep the Warriors from having the league's worst record, and, perhaps most concerning, its worst offense.
According to Marc Stein, Sports reporter New York Times, the Warriors were previously thought to have been waiting until draft time to consider moving Russell. These beliefs are now dismissed, with sources saying that they are open to listening to those interested.
Many thought the Warriors would wait until draft time to seriously ponder moving D'Angelo Russell, but sources say they are listening to pitches — with no secret Minnesota wants D-Lo badly. Golden State is widely expected to trade Alec Burks and/or Glenn Robinson III this week

— Marc Stein (@TheSteinLine) February 3, 2020
Get notified about breaking news and watch highlights on the go; join the Arena on NBA Hoops