Trae Young: The Superstar the Hawks Have Long Desired
Published 02/21/2020, 12:41 PM EST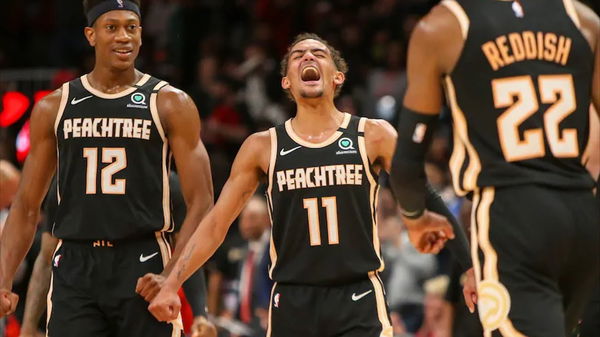 ---
---
The All-Star break didn't slow down Trae Young as he scored 50 points Thursday in an upset win over the Miami Heat. The guard needed only 25 field-goal attempts to reach the 50-point mark for the first time in his career in what became a 129-124 win over the Heat.
ADVERTISEMENT
Article continues below this ad
Trae Young's recent performances
The performance was also a continuation of an incredible second season from Young, who entered the day averaging 29.7 points per game to help earn his first All-Star selection. The 21-year-old has scored at least 40 points in six games since the start of January.
ADVERTISEMENT
Article continues below this ad
His recent performance and big games have put him on par with some of the best scorers in NBA history
Some context on Trae Young's 50-point game:

4th-youngest player to ever score 50 points in game (LeBron 3x, Devin Booker, Brandon Jennings)

1st Hawks player with a 50-point game since 2001 (Shareef Abdur-Rahim) pic.twitter.com/Nin4ftS5HC

— ESPN Stats & Info (@ESPNStatsInfo) February 21, 2020
Trae Young has now scored at least 45 points six times in his career. Only LeBron has more such games at 21 or younger.

Here's the NBA all-time leaderboard for most ganes w/ 45+ points before turning 22 years old:

LeBron James: 7
Trae Young: 6
Kevin Durant: 5
Michael Jordan: 4 https://t.co/HTYW1ObiWe

— Tommy Beer (@TommyBeer) February 21, 2020
Atlanta Hawks' struggle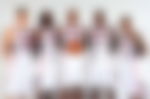 There are three major factors that a make a team great: great player, good team, fun to watch. Young gives the Hawks a real chance to achieve that. He already delivers on the last part. Young dazzle's with his pinpoint passes from all angles and long-range shots from anywhere past half-court. He plays with a sense of joy and showmanship.
Dominique Wilkins was the last great Hawks player to put on a good show for winning teams. The Hawks have had good players and teams since then. The 2010-11 and 2014-15 Hawks were strong defensive teams with multiple All-Stars. They did not include a player voted to one of the top two All-NBA teams. Nearly every NBA champion had at least one such player in the year they won it all.
The 2010-11 Hawks were eliminated by Bulls guard Derrick Rose (first-team All-NBA). The year before that it was Magic centre Dwight Howard (first-team All-NBA). The 2014-15 Hawks were swept by LeBron James. Those losses ended the illusion of teams with very good players overcoming opponents with a great one.
Is Trae Young the answer?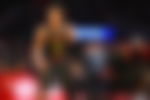 ADVERTISEMENT
Article continues below this ad
Young isn't great yet, but he has that potential. He has the potential to be a superstar and make the Hawks team great
Young had outstanding court vision and feel for the game in college. He's rapidly developing an effective floater and craftiness in drawing fouls. It didn't take long for opponents to focus their defensive strategy on slowing Young. His counters came more quickly than usual for a young player.
Watch This Story
Most of Young's weaknesses are at the other end of the court. Every metric and the eye test confirm that he's one of the worst defensive point guards in the league. Schlenk's answer to that, in the draft and with recent trades, is to surround Young with strong defensive players.
ADVERTISEMENT
Article continues below this ad
But for the Hawks to be better, Young eventually must do more to hold up his end on defence. His size always will be a limiting factor. There is no such cap on his engagement and effort.