NBA Transfers 2015
Published 07/07/2015, 1:10 PM EDT
By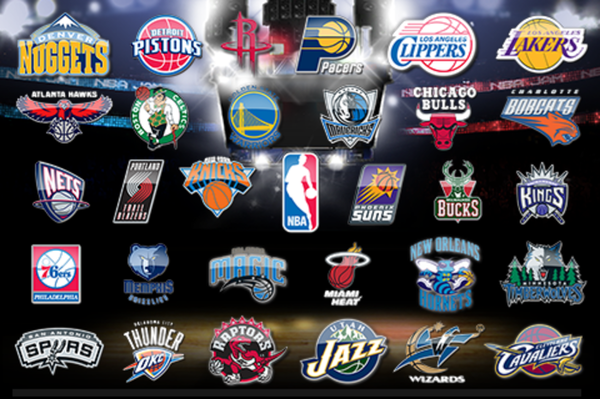 Some of the recent NBA transfers for the year 2015 are as follows-
37 year old Argentine Manu Ginobili, a former Spurs Shooting Guard and star announced on his official Twitter page that he will return to play for The Spurs next season. "Happy to announce that I'm coming back next season. #gospursgo #TDwouldvemissedmetoomuch," Ginobili posted. Earlier in the 2013-14 season, Ginobili and Spurs had agreed to a two-year, $14.5 million contract extension through the 2014–2015 season. In the first game of Western conference Finals along with his teammates Tony Parker and Tim Duncan, known as the big three of the Spurs, they tied the record for most wins in Playoffs History by a trio playing together; a record held by the Los Angeles Lakers trio of Magic Johnson, Kareem Abdul-Jabbar and Michael Cooper at 110 wins. In all the 12 seasons he played for the Spurs, starting from 2002, he has averaged at 14.3 points, 3.8 rebounds and 4 assists at a play time of 27 minutes per game. He was once described as a late bloomer when he had first joined, and at the age of 25 he has established himself as a reliable and versatile back court presence. He was ranked as the sixth best international NBA player active in 2007 by John Hollinger. His recent form is under scrutiny and he is not counted as a major contributor in the last two seasons, having spent most of the time on the bench.
Mo Williams and the Cleveland Cavaliers have agreed upon a two-year $4.3 million deal. With this signing,  Cavs have a $1.3 million expenditure. Williams is believed to enhance the explosive shooting combination. Team specialists agree that he is a backup for the Cavaliers, especially if situations like the previous season arise, when Kevin Love was out due to a knee fracture. Williams has started 511 games in his career. Williams, 32, averaged 14.2 points and 6.2 assists in 68 games with the Minnesota Timberwolves and Charlotte Hornets last season. Many important teams like The San Antonio Spurs, Dallas Mavericks and New Orleans Pelicans had him under radar for quite some time. The Cavs have had a hectic offseason, re-signing Kevin Love and Iman Shumpert. They are in contract talks with free-agent forward Tristan Thompson and have been shopping the $10.5 million nonguaranteed contract of Brendan Haywood in recent days.
ADVERTISEMENT
Article continues below this ad
Sources have confirmed that veteran guard Leandro Barbosa and Golden State Warriors have zeroed down to a one year, $2.5 million deal. Warriors General Manager Bob Meyers has confirmed on their website that the team has been betrothed in dialogues with Barbosa and propose to formally re-sign him after the NBA moratorium on free agency ends Thursday. In his 13 seasons and 715 appearances he has been attached to big names in NBA like Phoenix Suns, San Antonio Spurs Boston Celtics and Toronto Raptors. He signed with Warriors in 2014 season, little did he know that his team would go on to win the NBA Finals 2015. The 6'3'' combo guard appeared in 66 games (single start) for the 67-win Warriors the past season, primarily backing up league MVP Stephen Curry. Barbosa averaged 7.1 points and 1.5 assists in 14.9 minutes per game. His support to the Warriors has been incredibly strong especially Game 5 which had 13 points. He averaged at 5 points in the previous year playoffs.
Utah's 6'8'' small forward/shooting guard has agreed to continue to play for the Jazz for a $4.5 million contract. The Australian had an impressive season with the Israeli team Maccabi Tel Aviv averaging at 9.3 points and 2.9 assists for 22.9 minutes off bench. Ingles, a native of Australia, joined the Jazz from Maccabi Tel Aviv last summer. Ingles averaged 5.0 points, 2.2 rebounds and 2.3 assists in 21.2 minutes per game last season for the Jazz over 79 games (32 starts).
J.J. Barea has agreed upon a two-year, $5.6 million deal with the Dallas Mavericks. Barea was reacquired by the Mavericks before the start of last season. The 6' point guard has lifetime of 9 season's record with 586 appearances and averaged at 8.2 points, 3.4 assists and 2 rebounds per game.
Edited by Aashna Bakshi