NBA Update: Clipper's Forward Set to face Rocket's Small Ball Line-Up
Published 03/02/2020, 7:00 PM EST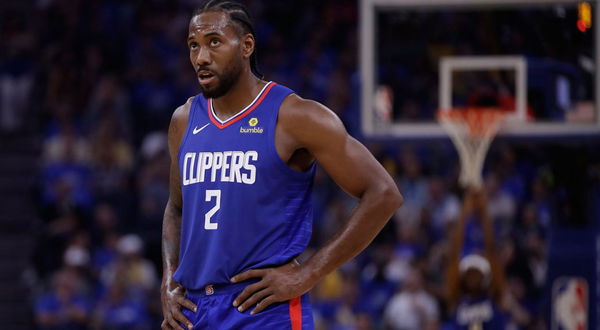 ---
---
The Western Conference is stacked up with the most competitive teams in the NBA. This year is no different. Los Angeles Clippers are set to face Houston Rockets on Thursday the 5th of March. The matchup looks strong from both ends.
ADVERTISEMENT
Article continues below this ad
An all-time head-to-head encounter between these two teams has been 202 games. Houston Rockets have upper hand as they head for next matchup against clippers with 123 wins against them so far. This season Rockets are 2-1 ahead in 4 games set. The 5th march game being the decider who dominates the ball this leg.
Clippers stronger than ever?
ADVERTISEMENT
Article continues below this ad
Before the beginning of this season, Steve Balmer was talk of the town by signing two all-star free agents for alternative Los Angeles neighborhood. Kawhi Leonard and Paul George this season came together to win Championship. There was an era when Blake Griffin and Chris Paul used to dominate the game for the Los Angeles Clippers. With time their value seemed to vanish for Steve Balmer. Both eventually traded to Detroit Pistons and Oklahoma City Thunder respectively.
Kawhi is averaging 27 PPG with 46.5% efficiency from the court and Paul George with 21.2 PPG with 41.2% efficiency. Previous clippers team used to enjoy the teamwork of J.J.Reddick and Jamal Crawford. But never to capitalize on a strong playoff contender. The new Los Angeles Clippers have Pattrick Beverley and Lou Williams. Clippers always had strong bench support with three sixth men of the year in the last five years. What they were still missing was a leader. This team seems to work around Kawhi with a lot of floor movements involving him.
How long rockets can sustain on small ball line-up?
This season Houston Rockets didn't seem to bother to play without a center to lead the team in the paint. James Harden is putting in phenomenal stats averaging 37.5PPG with 44% efficiency. Making him NBA MVP contender for this season alongside Giannis Antetokounmpo. Russell Westbrook a new face for Houston Rockets have been putting in his hard work too. He averages 27.5PPG with 7.3% efficiency. these stats are almost similar to last season the only difference being they playing on the same team. Both are voiced as ball hoggers of NBA, yet somehow seem to manage each other's company. This also highlights how defensively weak they are.
On Thursday, it would be interesting to see how Los Angeles Clippers rotate their players around Houston Rocket's small ball line up. Kawhi Leonard and Paul George will be having a big chunk of playtime, but will they choose to play their small ball line up too. An interesting matchup to witness