Donovan Mitchell Reveals How It Took Him a While to Cool off About Rudy Gobert
Published 03/17/2020, 12:29 PM CDT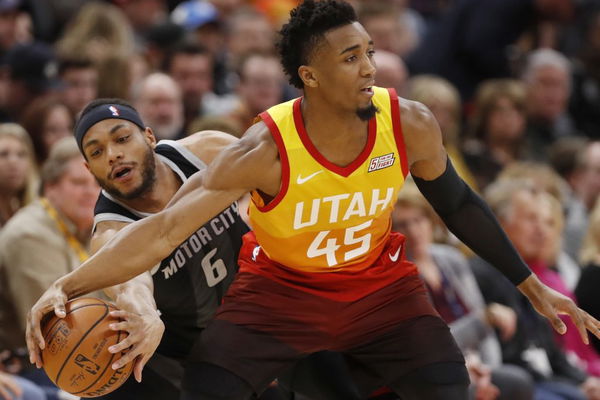 ---
---
As the NBA lockdown continues, NBA league players are getting a chance to do things besides play basketball. One such thing that  Donovan Mitchell seems to be doing, is some deep rumination.
ADVERTISEMENT
Article continues below this ad
Donovan Mitchell: Thinking then speaking
ADVERTISEMENT
Article continues below this ad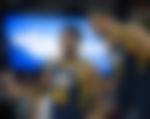 Utah Jazz shooting guard Donovan Mitchell became the first NBA player to test positive for the dreaded Coronavirus. He was second to Rudy Gobert.
The entire team was tested after Gobert's test results came out. A result of which was the suspension of the NBA season as well. Gobert's irresponsible behaviour was blamed for the spread of the disease to Mitchell and an elementary school kid.
Adrian Wojnarowski of ESPN reported that the Jazz team was frustrated with Gobert's ignorance. However, Mitchell hadn't spoken a word about Gobert, until now.
Mitchell spoke to ABC's "Good Morning America" in an interview broadcast on Monday. He revealed that it took him some time to cool off about Gobert.
"To be honest, it took a while for me to kind of cool off," Mitchell said. "I read what he said and I heard what he said and I'm glad he's doing OK. I'm glad I'm doing well."
Mitchell's health update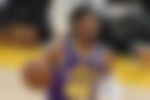 Even though Mitchell was the second NBA player to test positive for the virus, he has no symptoms whatsoever. According to him, this makes things worse. He isn't feeling like anything is wrong whereas it actually is.
"I don't have any symptoms," Mitchell said, "I could walk down the street and if it wasn't public knowledge that I was sick you wouldn't know it.
"I think that's the scariest part about this virus. You may seem fine, be fine, but you never know who you may be talking to, who they're going home to."
Mitchell posted a video on Instagram and Twitter letting everyone know that he is doing well and recovering fast.
ADVERTISEMENT
Article continues below this ad
ADVERTISEMENT
Article continues below this ad