NBA Week 3 Review for 2017-18 Season
Published 11/06/2017, 1:51 PM EST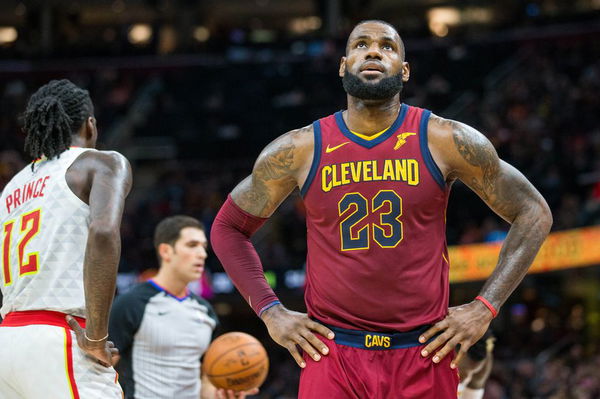 ---
---
Time to look back and have a review of the 2017-18 NBA Week 3. Teams are gathering momentum or stuttering. Trade rumours are rife, and records are being broken.
ADVERTISEMENT
Article continues below this ad
News floating around the NBA over the past week
Ben Simmons joins Oscar Robertson as the only rookie to post 2 triple doubles in their first 9 games. That's some elite company to join.
Celtics are the first team to win 8 games after losing their first 2 games of the season. They sit atop the Eastern Conference, even after Hayward's freak injury.
Jahil Okafor will be traded sooner rather than later. The 3 overall pick of the 2015 draft has been cut from the 76ers rotation, and was refused a buyout. Boston and Phoenix are touted as possible destinations.
LeBron James joins Kobe Bryant as the only 2 players to have scored more than 50 points in a game, after their 15 season in the NBA. LeBron had a monstrous 57 point game against the Wizards. James also became the youngest player to score 29,000 points in the NBA at the age of 32 years and 309 days.
Kristaps Prozingis is thriving in his new role as the leader of the Knicks. The 22 year Latvian has been endorsed by Tyson Chandler to be a top contender in the game, and the Latvian believes that will be possible.
Derrick Rose, despite showing occasional flashes of his MVP self will be on a 28-31 minute restriction throughout the season. With Thomas set to become the starting point guard in January, the Cleveland would prefer a healthier Rose. The former MVP had missed 4 games this season with an injured ankle.
ADVERTISEMENT
Article continues below this ad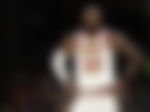 Select Match-ups from NBA Week 3
Spurs 94 – 108 Celtics
Celtics kicked off NBA Week 3 with a strong performance against a traditional powerhouse. Boston pulled away in the 3 Quarter. Kyrie Irving led the way with 24p-6a, whilst Horford pitched in with a double-double of 14p-13r and Jaelyn Brown had a good night with 18p. A Leonard-less Spurs were led by Brandon Paul with 18p, and only 3 others scored in double digits.
76ers 115 – 107 Rockets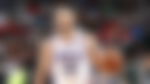 Their second and final meeting of the year, the young 76ers beat the Rockets and never trailed in the contest. Ben Simmons had a great night with 24p-7r-9a, and Joel Embid chipped in with 22p-9r-5a.  Five other 76ers scored in double digits. James Harden led Houston with 29p-7a-4s but shot a dreadful 8-21 from the field. Eric Gordon contributed with 25p
Warriors 141 – 113 Clippers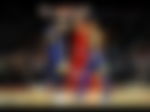 Putting a loss against Detroit behind them, the Warriors maintained their winning streak against the Clippers with a resounding 141-113 thumping. Stephen Curry led the team with 31p-5r-6a, with strong performances from Kevin Durant 19p-7r-4a, Draymond Green: 16p-9r-6a and Klay Thompson: 15p-5r-6a. The Warriors had 37 assists as a team, and shot nearly 60% from the field and 50% from 3-point range. Danilo Gallinari was the highest scorer for the Clippers with 19, with 4 others scoring in double digits.
Warriors 112 – 92 Spurs
In a match of two top western conference teams, the Spurs dominated the first half with the Warriors dominating the second. Thompson scored a team high 27, with Durant having an all-round game with 24p-8r-5a-3b, with Curry and Green adding in their weight. San Antonio were led by a 24p-10r performance from Aldridge, with Pau Gasol and Kyle Anderson as the only others to score in double digits.
Cavaliers 130 – 122 Wizards
LeBron James had a monstrous night with 57p-11r-7a-3s-2b as he helped snap a 4 game skid for the Cavaliers. Derrick Rose had 20p and Jae Crowder added 17. James joins Kobe Bryant as the only 2 players to have scored 50+ points in a game during/after their 15 season. Bradley Beal scored 36 for the Wizards, with Wall providing 13p-15a. Several other players scored well but it was just not enough to stop the King.
Celtics 101 – 94 Thunder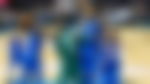 In a clash of supposed star trios, Boston overcame Oklahoma. The Thunder, who led for most of the game had a disastrous second half, scoring just 39 points, which cost them the game. Irving once again led Boston with a 25p-5r-6a performance with a 20p-8r performance from Horford. Oklahoma had were led by Paul George with 25p-10r and Russell Westbrook with 19p-6r-11a. However, Westbrook and Carmelo Anthony shot poorly, going 10-37 from the field.
Grizzlies 113 – 104 Clippers
The Grizzlies continued their fine start to the season with a win over the Clippers. 7 Grizzlies had double digit point tallies, with 3 of them having 20 or more. The Clippers were led by a Blake Griffin's 30p-11r and Beverly's 23p-7r performances. The Grizzlies bench outscored the Clippers bench by 55-22.
Celtics 104 – 88 Magic
The Celtics win streak continues with a strong win over the Magic, who had a 6-3 start prior to the encounter. Horford Led the Celtics with a double-double of 14p-10r and Jaelyn Brown had 18p-7r. 4 others had double digit points. Aaron Gordon led the Magic with 18p-12r, but was not as effective as he had been. The Magic shot 36% overall and only 20% from 3-point.
Wizards 107 – 96 Raptors
In a clash of 2 of the 4 top teams in the East from last season, the Wizards took the lead over the Raptors.  Without Wall, Bradly Beal led the team with 38 points on 16-26 shooting. With Lowry playing only 11 minutes, DeRozan led Toronto with 26 points but the team fell short. It was a heated match with 50 personal fouls called between the team.
Upsets of NBA week 3
Hawks 117 – 115 Cavaliers
The Hawks, a team in rebuilding mode inflicted a big loss on the Cavaliers. Dennis Schroder led the team with 28p-9a, and 6 others had double digit point scoring. LeBron James led the Cavs with 26p-13a and Wade finally showed his potential with a 25p-11r performance. Krover added in 23 points as well, but there was no support from anyone else. The Cavs will have to put the disappointment of NBA Week 3 and focus on their upcoming matches.
ADVERTISEMENT
Article continues below this ad
Standout Player of NBA Week 3
Kristaps Porzingis. After starting the season 0-3, the young leader of the Knicks has now helped the team reach a 5-4 record after week 3. He added a career high 40 points against Indiana on 5 November.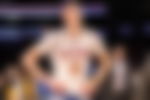 ADVERTISEMENT
Article continues below this ad
A look at the NBA Week 2 review can be found here