NBA Western Conference High Flyers and Duds
Published 12/01/2017, 3:21 PM EST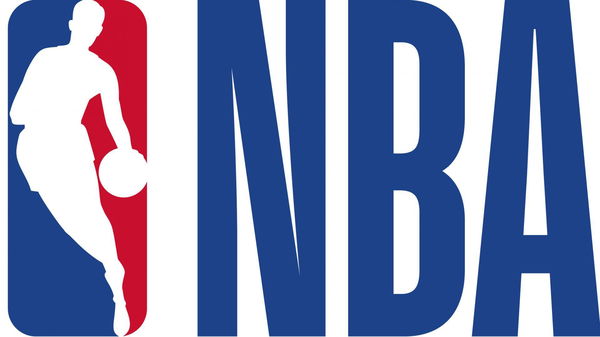 ---
---
We are about a quarter of the way through the basketball season. In the NBA Western Conference, some teams are performing far better than anticipated while others have not. Let's look at the high flyers and busts over the first quarter of the season.
ADVERTISEMENT
Article continues below this ad
NBA Western Conference High flyers
Houston Rockets
ADVERTISEMENT
Article continues below this ad
The Rockets made the biggest move of the off-season by acquiring Chris Paul for what was a hefty price. Even though the veteran guard missed the first half of the season, there was always the worry on how the team will perform with him and James Harden together. The formula seems to be working so far and they are doing well in the NBA Western Conference.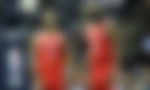 Paul has averaged 11.1 points and 10.3 assists a night, with Harden having a MVP Calibre season with 31.5 points, 9.8 assists. 5.2 rebounds. Ryan Anderson, Eric Gordon, Clint Capela, Trevor Ariza, Luc Mbah a Moute have all made valuable contributions. The team are still an offensive threat, scoring on average 113.9 points a night but conceding only 103.1 points. To put it into context, last season they scored 115 a night but conceded 109. This is down not only to the additions of Paul and Mbah a Moute, but the team as a whole.
They are the main and so far, proven contenders for NBA Western Conference supremacy.
Portland Trail Blazers
Once again, The Trail Blazers have climbed up the NBA western conference pretty much undetected. They are in the truest essence, Dark Horses of the Western Conference. They are being led by Damian Lillard and CJ McCollum once again. Lillard is averaging 25.7 points, 6.1 assists and 5 rebounds a night, while McCollum is adding 21.5 points a night.
Last season's signing, Jusuf Nurkic is averaging a healthy 15 points 7 rebounds a night. With him, Al-Farouq Aminu, Noah Vonleh, Ed Davis, the Blazers are having a significant board and defensive presence. They currently have the 3 best defence in the league. Only 2 of their losses this season have been by 10 or more points.
With other Western Conference teams having their issues, do not be surprised that the Trail Blazers might end up being in the playoffs once again.
San Antonio Spurs
Well, if there is something San Antonio is good at, it is consistency. A 14-7 record leaves them 3 in the Western Conference. This is impressive, given 2 important players have been absent. Kawhi Leonard is still yet to put on his jersey, as he recovers from his torn quadriceps. Tony Parker, a long-time member of the team just returned from his own lengthy layoff.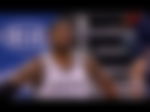 The challenge was immense as Leonard not only is the main scorer of the team, but a vital defender. In his absence, the supposed unhappy LaMarcus Aldridge stepped up. 23.1 points and 8.2 rebounds. Pau Gasol is chipping in with 11.4 points and 7.9 rebounds a night. Danny Green and Rudy Gay are also making vital contributions. With Parker back, it should be better for the team, as he can still create opportunities and score.
Given the circumstances, it is surprising to see Spurs cope so well, but the league's 2 best defence has proven that they are still going to maintain their 50+ wins a season streak.
Western Conference duds
Oklahoma City Thunder
An all-star trio. Guys who should be leading the Thunder higher up the Western Conference and not outside of the playoffs. But the Thunder are yet to find the right combinations and balance in their star-studded line up.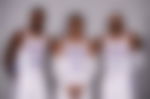 Individually, Carmelo Anthony, Russell Westbrook and Paul George are amazing players, with the explosive guard having won the MVP award last season. Yet, they are not living up to their potential and are shooting the ball poorly. On top of that, beyond Steven Adams they do not have any reliable points scorer on the team, showing how depleted the second unit is.
The Thunder have to shuffle things around, or else this all-star trio is just going to be a big flop and the team will have to consider rebuilding next season.
Memphis Grizzlies
Grint and Grind of Memphis is over. So was their hot start to the season, when they were 5-1 up, and having beaten Houston Twice and the Warriors once. Now, the impact that Zach Randolph had on the team can be felt.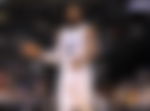 Injuries have not helped the team as well. Mario Chalmers, Mike Conley, Chandler Parsons all have had their injury woes this season. While the first team do not have reliable scorers apart from Marc Gasol and Mike Conley, their bench had been the best in the NBA. Now, cracks are appearing as the team endured a 9 game losing streak, which saw them change coaches.
Marc Gasol has voiced his frustration and indeed so. Gasol and Conley have committed to the team, but the team have failed to make it count. They have a bad contract on Parsons (expensive but no production from him). It's really up to the team to see if they want to trade their stars and get back something, or soldier on.
Los Angeles Clippers
ADVERTISEMENT
Article continues below this ad
We know who is having the last laugh. With so many assets received from Chris Paul, and some interesting signings, who would have thought the Clippers would fall this much. They had a 9 game losing streak after a hot 5-2 start.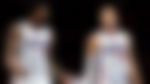 Blake Griffin was shooting poorly in that stretch. DeAndre Jordan has not asserted himself enough. Austin Rivers, a bench player had been thrust onto the starting back court with the injury of Milos Teodosic. Now with Beverly out for the season, Griffin for another 2 months after a knee injury, Danilo Gallinari an injury ravaged player the work has been cut out for the team.
ADVERTISEMENT
Article continues below this ad
At the rate at which they are going, it is highly likely that the young Los Angeles Lakers will end up performing much better than their neighbours. It might be the right time for the Clippers to enter a full rebuild mode.