When Michael Jordan Shattered More Than Just Minds Through His Performance in Italy
Published 03/25/2020, 1:15 PM EDT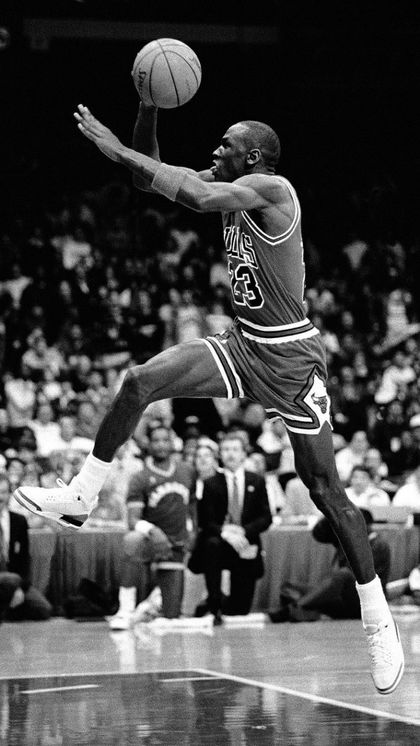 ---
---
NBA legend Michael Jordan has had many showstopping moments in the 15 NBA seasons that he has played. The audience always loved his dunks and his moves. However, one such moment that MJ gave them, shook everyone.
ADVERTISEMENT
Article continues below this ad
Michael Jordan and his not just mind shattering dunk
ADVERTISEMENT
Article continues below this ad
Michael Jordan's dunks have never left his side. He was always good at dunking the ball left and right into the ring. His dunks still symbolize him, despite his playing days behind him.
During a Nike exhibition game in 1985 in Trieste, Italy, Jordan shook the arena by dunking so hard, the backboard shattered.  Every inch of the backboard broke. In the video, one can witness shards of glass raining onto the defensive players.
The moment was one of MJ's was most ambiguous, yet mythological moments. The Jordan Brand VP seemed mesmerized as he described, in a Nike press release, how he felt as he witnessed the moment.
"Glass was everywhere. The backboard exploded. I'm looking at his eyes, his ears… looking for little bits of glass."
"In the moment, it was wild. It was a little scary because we didn't know where the glass was going. They were playing, and then there was that moment. I don't know of any moment where one can detect something otherworldly has happened, but that one has become something grand. For MJ, though, it was just a moment in the game."
How Jordan made a business off of this moment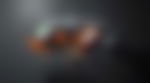 Thirty years after the incident, Jordan Brand honored that magical moment with the famous black, white, and orange "Shattered Backboard" Air Jordan 1. The insole featured an image of a shattered backboard.
Owing to a compelling story and plenty of hype, the $160 "Shattered Backboard" sold out immediately after going on sale on June 27, 2015.
ADVERTISEMENT
Article continues below this ad
This paved the way for the Air Jordan 1 "Shattered Backboard 2.0," AKA the "Reverse Shattered Backboard" or "Shattered Backboard Away," to be a guaranteed hit when it came out on October 8, 2016, also retailing for $160. The only difference in this version was that it mirrored the Air Jordan 1 "Chicago," only switching the red parts for orange.
It is a mystery why the incidence of Michael Jordan and the shattered backboard is rather less talked about. Regardless, it did him good in terms of business, and the fans in terms of merch from their favorite player.
ADVERTISEMENT
Article continues below this ad