Charles Barkley Explains How Giannis Antetokounmpo's Injury Was The 'Best Thing That Happened' to Milwaukee Bucks
Published 07/05/2021, 1:06 AM EDT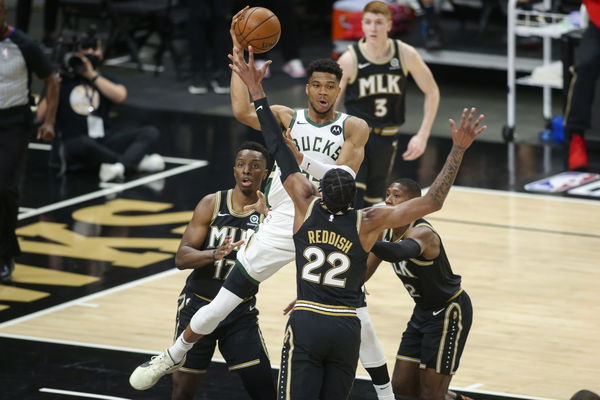 ---
---
Phoenix Suns and Milwaukee Bucks will play the NBA finals from July 8. Notably, the Bucks clinched their finals spot by beating the Atlanta Hawks in game 6 of the Eastern Conference Finals. Even though both teams faced injuries along the way, they have been phenomenal in the playoffs this season.
ADVERTISEMENT
Article continues below this ad
However, there can be only one winner in the battle of the giants. Both teams' rosters are filled with talented individuals who can make a meaningful impact on the game. Therefore, the NBA finals is going to be one to watch.
Experts have already started to make their picks for the NBA finals. Likewise, the NBA on TNT crew made their predictions. Charles Barkley surprised a lot of people with his pick.
ADVERTISEMENT
Article continues below this ad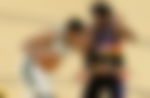 Charles Barkley picks Milwaukee Bucks for the NBA finals
After the Milwaukee Bucks beat Atlanta in Game 6, Charles Barkley predicted that Milwaukee Bucks will win the NBA finals. He said:
"I hate to say this, I think the best thing happened to the Milwaukee Bucks was Giannis getting hurt. Because, they have unleashed Jrue Holiday, the aggressive Jrue Holiday. I think he is gonna be fantastic in the finals against Chris Paul. As much as I love Chris Paul, if Giannis is 85%-90%, I am gonna go with Milwaukee. But, all my heart and soul is gonna be pulling for my Phoenix Suns I will tell you that."
Charles Barkley highlighted how Jrue Holiday had taken an aggressive approach in the last 2 games between Milwaukee and Atlanta. Jrue averaged 26 points and 12 assists in the last 2 games. Moreover, he also put up 2 steals and a block per game.
Holiday has stepped up big time in the absence of Giannis Antetokounmpo. Especially on the offensive end, as he has been posting up and going to the rack a lot more than before.
His defense has grown more aggressive, and we can see his true potential as an elite two-way guard in the NBA.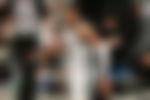 Who will win the Bucks vs Suns NBA Finals?
Phoenix Suns and Milwaukee Bucks have both been outstanding till this point as they have shown the fight and grit to compete throughout the playoffs.. Both teams are just 4 games away from capturing the NBA finals.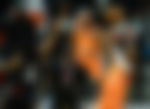 However, injuries have been a huge blow for many teams in these playoffs. Bucks star, Giannis Antetokounmpo, went down on an injured knee and couldn't play.
Although it was rumored that he will return in game 7 against the Hawks, there is no guarantee how fit he would be. With the NBA finals just days away, Giannis will look to be in his best physical condition.
But, this gives Phoenix Suns a huge boost as they have been spot on these playoffs. Led by Chris Paul, their performances have been clinical.
Youngsters Devin Booker and DeAndre Ayton have been impressive in their first playoffs. They have rarely made any mistakes or choked under pressure till this point. With an injured Giannis, Phoenix will look to take complete advantage.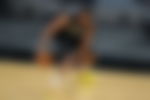 However, Milwaukee Bucks have proved that they can compete without their best player. Jrue Holiday and Khris Middleton have been going off as they went for 27 points and 32 points, respectively.
ADVERTISEMENT
Article continues below this ad
In addition, Brook Lopez impressed in game 5 when he had a mammoth 33 point performance. From the bench, Pat Connaughton and Bobby Portis have been the players to look for.
To sum it up, it is anyone's game as it will depend on who can keep their nerves in the times where it really matters. Both teams in the NBA finals will look to win the title, and a thrilling contest is set to take place. Who will win the NBA finals and be crowned champions? Let us know in the comments.
WATCH THIS STORY–  Chris Paul's Masterclass Performance in Game 4 Against Clippers
ADVERTISEMENT
Article continues below this ad