Did Iowa Hawkeyes' Luka Garza Deserve the AP Player of Year Award?
Published 04/03/2021, 11:29 AM EDT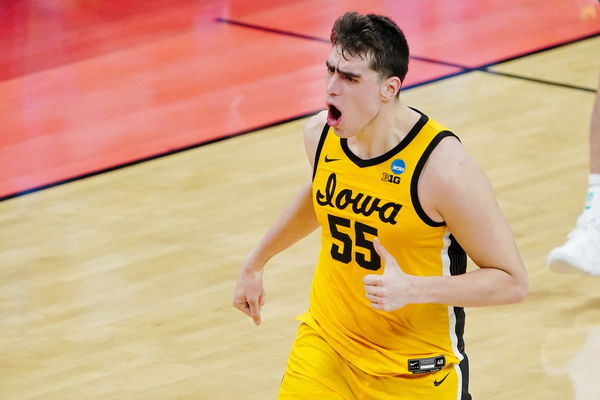 The Iowa Hawkeyes bid farewell to a legend this season. After four years with the Hawkeyes, Luka Garza is leaving the university. Although he was unable to bring silverware to Iowa, he leaves as the best player in in NCAA basketball this season.
ADVERTISEMENT
Article continues below this ad
Garza recently won the Associated Press men's college basketball player of the year. He was the favorite to win it since the start of the season. And he lived up to the expectations by taking home the trophy. But Garza had a dip in his form in the second half of the season, and the Hawkeyes also won none of the tournaments they played in. So did he deserve the Player of the Year award?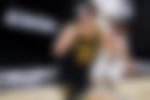 The numbers are in his favor
ADVERTISEMENT
Article continues below this ad
Garza averaged 24.1 points and 8.7 rebounds per game in 31 games for the Hawkeyes. He also shot brilliantly, going 55% from the field and 44% from three, showing out offensively. He finished as the total points leader and his 35.84 per rating was the highest in the NCAA this season.
There were many other impressive players too, but none of them dominated the NCAA like Garza. He had seven 30-point games this season, and also a 40-point bomb against Southern. While his defense is often scrutinized, he still recorded 0.7 steals per game and 1.6 blocks per game.
Although Garza couldn't lead the Hawkeyes to the NCAA tournament title, he tried his best. He had 24 points in their first game, and 36 in their second. There were other contenders too, but these numbers prove he was the best player in college basketball this season.
Luka Garza reveals how he had to focus despite all the pressure
ADVERTISEMENT
Article continues below this ad
Playing at such a high level is tough. But to do that while being hounded by the media and bearing a ton of expectations is a lot tougher. But Garza still managed to keep his calm and do his best for the Hawkeyes.
He said, "I've never gone into a season with expectations like this year. To be followed this way, it definitely increases the pressure and expectations. I really had to make sure my focus was on winning and helping this team in whatever way I could. Because if I focus on the awards, it would just mentally bother me too much."
ADVERTISEMENT
Article continues below this ad
Garza leaves the university as their all-time top scorer now, with his number hanging in the rafters, a perfect farewell for a legendary player like him.