'I'm Worried'- Legendary NCAA Broadcaster Believes Gonzaga Bulldogs Should Be Wary of USC Trojans
Published 03/30/2021, 2:00 PM EDT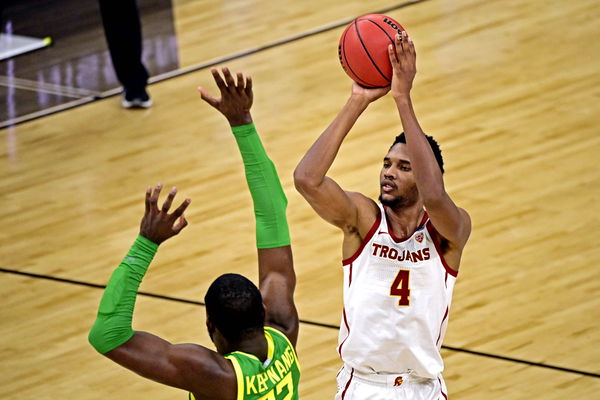 ---
---
The Gonzaga Bulldogs are on the verge of a historic accomplishment. They are currently on the brink of an NCAA Champion, but are also doing it while having never lost a game. While they went undefeated in the regular season, it doesn't matter outside March Madness.
ADVERTISEMENT
Article continues below this ad
An undefeated season will be an absolutely monstrous achievement and cement this team as one of the greatest the college sport ever saw. However, there is time to go before the Bulldogs should be heralded just yet. Legendary NCAA Broadcaster Dick Vitale has said that he is worried for Gonzaga.
ADVERTISEMENT
Article continues below this ad
"if I'm the Zags, I'm a little worried. There's one team right now, see I've got them to go 32-0. I still do, but them being a prohibitive favorite over Southern Cal? I wouldn't counter that. Southern Cal has been impressive."
He added, "Those two Mobley guys. With the length they have, their size, a lot of people don't know this. They're fourth in the nation in defense field goal percentage, they lead the nation in blocked shots. This is not going to be cupcake city. I'm telling you, this team is dangerous. You can tell Mark Few is going to have a tough time sleeping over this."
Gonzaga Bulldogs: Will they roll past USC?
ADVERTISEMENT
Article continues below this ad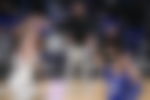 The Gonzaga Bulldogs are a juggernaut. However, that doesn't mean they are infallible. The team has veteran experience, an almost perfectly constructed roster, and a lot of personal investment into the team. The players are playing their hearts out every night to ensure they can get the first undefeated season in almost 50 years.
The Trojans provide matchup issues for the Bulldogs with their size. However, the Bulldogs have a versatile enough lineup across positions to make sure that they can stop other teams. But the Trojans have some big weapons that could derail this season.
ADVERTISEMENT
Article continues below this ad
Evan Mobley is expected to be a high lottery pick in the NBA draft next season and has had a great season. If there is anyone man that can take down the Zags, it would be Mobley and the system that the UCLA Bruins run around him may let that happen.