'Wasn't Even The Second Best Player"- Former NBA All-Star Says Jalen Suggs is Not A Top Three Pick
Published 04/08/2021, 11:14 AM EDT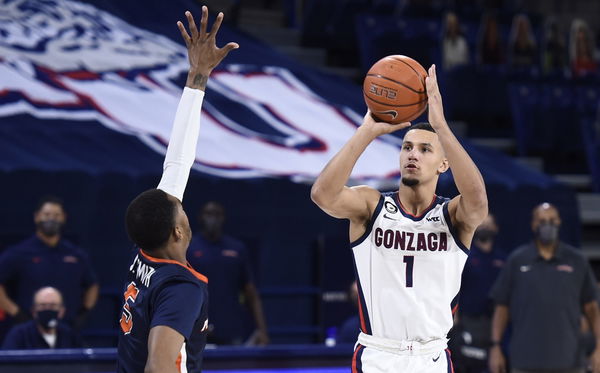 ---
---
Jalen Suggs is headed towards the NBA. The freshman star of the Gonzaga Bulldogs may have fallen short in the Finals of March Madness, but the future is just as bright for Suggs. He is still projected to be a top-three pick, but many are wondering whether his poor performance in the Finals should affect his values.
ADVERTISEMENT
Article continues below this ad
One of the people wondering so is former NBA all-star Gilbert Arenas. While Suggs is definitely a top talent, Arenas has started questioning his ability after his performance in the tournament fell flat for him.
ADVERTISEMENT
Article continues below this ad
"This was Suggs chance to show his one-on-one ability. To show that hey, I can really play at this level and that I am considered a top-three pick. Let me show you what I can do. And it did not happen. I don't wanna say he folded, but he didn't play up to the standard of what his name stands for.
"If you look at his tournament run, he was probably the third-best player on the court every game. UCLA, he wasn't the best player on the court or even the second-best player on the court. He hits the game-winner in OT, which were the only three points he had in OT. He just doesn't seem like a guy who takes over."
Jalen Suggs: Should he fall down the draft boards?
ADVERTISEMENT
Article continues below this ad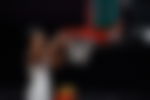 Jalen Suggs can feel secure in his position in the Draft. However, the questions of him surpassing Cade Cunningham in the draft seem to be answered. It is unlikely that Suggs has enough to put him at #1 without the national championship. Despite that, many teams will feel confident in Suggs ability and potential to take him atop the draft.
ADVERTISEMENT
Article continues below this ad
It doesn't look like the young Bulldogs star will fall below five in the draft order based on current projections. But considering his skill-set, most NBA teams would love to have him. One failure in a college basketball game or tournament rarely sets the tone for the careers of the players in the NBA. But the level at which Suggs disappeared may leave a sour taste in the mouth of NBA GMs.
Trending Stories