2021 Draft Preview: How Did BJ Boston Perform In His Debut For Kentucky?
Published 11/26/2020, 5:30 PM EST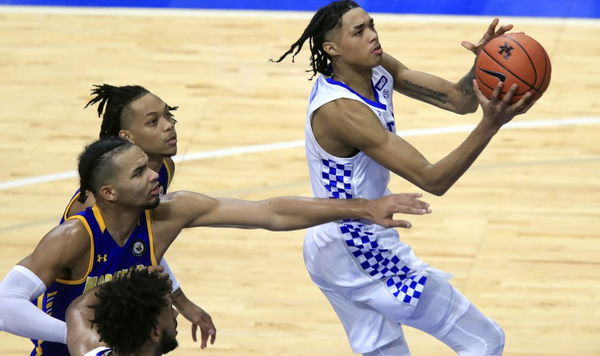 BJ Boston or Brandon Boston Jr will be one of the most heavily scouted players in college basketball this season. His potential to be a star player in the NBA is already evident, as the Kentucky Wildcats snagged the five-star recruit who fielded offers from multiple colleges. Now that he is here and under John Calipari, he is bound to ascend into one hell of a player.
ADVERTISEMENT
Article continues below this ad
The Wildcats have nurtured a lot of the top NBA talent in the league right now. The likes of NBA Champions Anthony Davis and Rajon Rondo are former Wildcats. Along with them, we have players like De'Aaron Fox, Karl Anthony-Towns, and DeMarcus Cousins as well. BJ Boston will look to join them soon, and his debut for Kentucky against Morehead State didn't disappoint.
ADVERTISEMENT
Article continues below this ad
Boston ended the game with 17 points, 7 rebounds, and one assist. The Wildcats won by 36 points in a 45-81 blowout win. The new Kentucky core all impressed in their first official game together. However, what does this opener indicate for BJ's season and possible stock heading into the 2021 Draft?
BJ Boston: Ascending or descending?
ADVERTISEMENT
Article continues below this ad
With the amazing performance fellow draft class rival Cade Cunningham put up, it is hard to predict where Boston is headed. While BJ is predicted to be a top-three pick, that can drastically change. If his high school curve is anything to go by, BJ may actually end up climbing the boards. He wasn't a highly regarded prospect prior to his senior year in high school. But now he is highly touted with a very evident room to grow.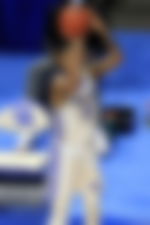 Boston is a versatile scorer that fits the way two-guards should play in the modern NBA. His ability to play on the ball at his size is impressive, with many comparing him to first-time all-star last season, Brandon Ingram.
ADVERTISEMENT
Article continues below this ad
Boston has average defense and below-average distribution ability or a player that has the ball as much as him. However, those are both flaws that he can work on. He also needs to put on some more strength before making the jump to the NBA, as he runs with a relatively small figure,
His debut proved that he has genuine ability. However, if he can nurture it and stay consistent this season is another matter. Hopefully, he goes into next year's draft in the position that everyone says he will go in.