Analyst Believes Gonzaga Bulldogs May Have Replaced the Duke Blue Devils Atop the NCAA Pyramid
Published 04/27/2021, 10:54 AM EDT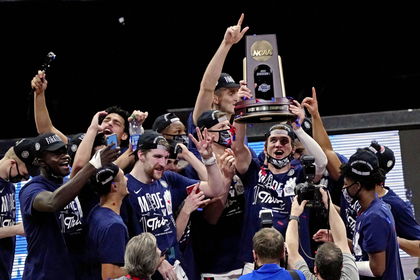 ---
---
The Duke Blue Devils haven't been the same powerhouse they once were. But they still get the best recruiting class, with the most recent success coming in 2018. That year, the Duke got 5-star recruits like RJ Barrett, Cameron Johnson, and Zion Williamson to commit. However, they still fell short of a championship.
ADVERTISEMENT
Article continues below this ad
With Duke missing this year's NCAA Tournament, people are already writing down a future generation of successful teams outside the blue-bloods. While Baylor won the title this year, the Gonzaga Bulldogs are atop the list of the new generation. However, Bomani Jones of ESPN won't be quick to replace Duke with Gonzaga.
ADVERTISEMENT
Article continues below this ad
"Number one, it's hard to be the new Duke. Even pre-Krzyzewski, Duke had been to four Final Fours. This is a program that has gone back in terms of it success, but then it turned into something different. At the height of Duke's run, they made the Final Four seven out of five years. Gonzaga's gotten to the Final Four twice in this 22-year run of them making the tournament.
He added, "But their final four appearances have come since Duke left, aside from that 2015 National Championship. Gonzaga has been better than Duke in the last 10 years. They are what they are, but now they're in a place where they can get great players."
Duke Blue Devils: Can they reclaim their position?
ADVERTISEMENT
Article continues below this ad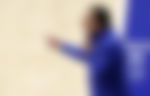 First things first, the Gonzaga Bulldogs have a long way to go before matching up with the Duke Blue Devils. They have become a consistent tournament team, but are still waiting for their first championship. Duke won one just a few years ago while Gonzaga fell short this year despite going undefeated all year. Duke had a similar consecutive tournament streak, but it ended this year.
ADVERTISEMENT
Article continues below this ad
The 2020-21 season will be a historic outlier for Duke. Coach Mike Krzyzewski was not happy about fitting the season in with the pandemic, and the team had a series of internal issues. COVID ultimately was their death-knell, prematurely ending their season while they were still in the hunt of a tournament spot. But with a top recruiting class for next season, expect Duke to bounce back.