Analyst Breaks Down Two Areas UCLA Bruins Need to Focus on to Upset Gonzaga Bulldogs
Published 03/31/2021, 11:48 AM EDT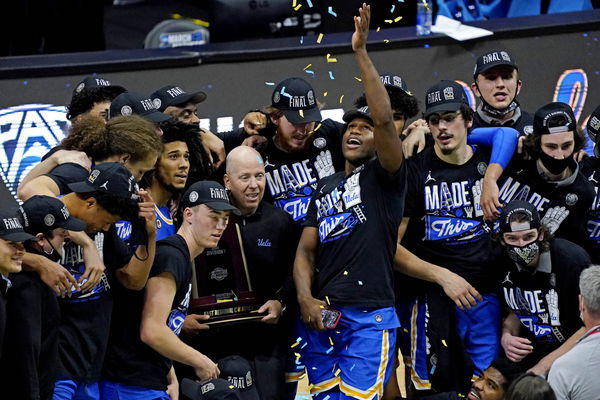 ---
---
The UCLA Bruins are one of few Cinderella stories of this year's March Madness that have actually made it to the Final Four. While we had a whole host of upsets in the first two rounds, the order of the tournament was restored by most of the favorites. However, the Bruins pulled off a massive upset against the #1 seeded Michigan Wolverines.
ADVERTISEMENT
Article continues below this ad
They are staring down the gauntlet for a matchup against the Gonzaga Bulldogs to cement their place in the Championship game. ESPN Analyst Seth Greenberg has some areas that he feels the Bruins could exploit to be the first team to beat Gonzaga this season.
ADVERTISEMENT
Article continues below this ad
"You gotta own the pace of the game. This Gonzaga team plays the third-fastest offense in college basketball, a shot every 14 seconds. UCLA? They play the 390th fastest pace. So if you control the tempo of the game.
"How do you do that? Shot selection. You gotta take good shots because your defensive transition is related to your shot selection. Number two, you've gotta take care of the basketball and not turn it over. UCLA turns it over 15% of their possessions. Those two areas will be key."
UCLA Bruins: Can the Bruins actually upset the Bulldogs?
ADVERTISEMENT
Article continues below this ad
The UCLA Bruins have one of the most famous victories in March Madness history. That came against Gonzaga in 2006, as the Bruins edged out the Bulldogs with a clutch play with less than ten seconds on the clock. The Bruins completed a comeback and took their first lead of the game with 8.6 seconds left.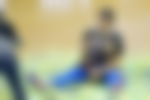 That Gonzaga team was feared but saw their tournament run end in the Sweet Sixteen. However, this Bulldogs team is surpassing historic standards. They are looking to become the first team in almost 50 years to be undefeated champions. The low-seeded Bruins may not be a match for them.
ADVERTISEMENT
Article continues below this ad
There is a reason Gonzaga is on a 27-game streak of double-digit wins. They are just that much better than the field this year. It seems the Bruins have a tall task ahead of them. Beating Michigan was hard, but beating Gonzaga may be impossible. But anything can happen in March Madness.
Trending Stories