'Ashamed of Them D**n Selves'- Stephen A. Smith Blasts the Big Ten Conference After March Madness Struggles
Published 03/25/2021, 2:00 PM EDT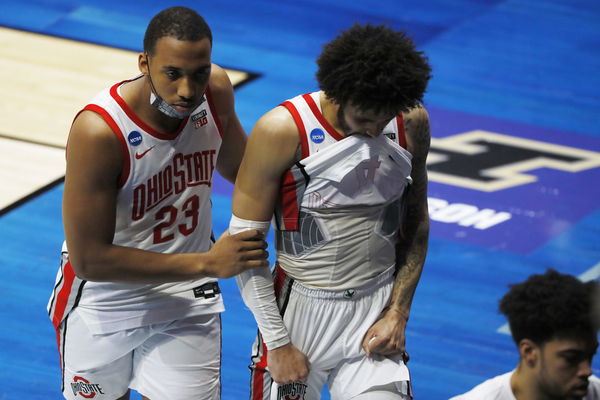 March Madness 2021 has been absolutely nuts. All brackets made for the tournament by the fans were busted before the second round, with a host of upsets rocking the tournament. However, it seems that most of the upsets seem to affect one conference, and that is the Big Ten.
ADVERTISEMENT
Article continues below this ad
The Big Ten was the presumed 'best conference' heading into this tournament and were given 7 teams in the tournament. However, teams like Iowa, Rutgers, Illinois, Wisconsin, Ohio State, and Purdue have already been eliminated. Most of those losses were massive upsets, and Stephen A. Smith has blasted the conference.
ADVERTISEMENT
Article continues below this ad
"Yeah, they are better than this and I appreciate you saying that. Max Kellerman, you too coach, I don't want to hear a damn thing about them beating up on each other.
"When we talk about basketball and basketball players, what you hear consistently is that you go out there, you practice consistently with repetition because it prepares you for competitive play. When you don't practice and you don't go against competitive competition that you may be ill-prepared.
"So the way I look at the Big Ten and anybody that disagrees should be ashamed of them damn selves. What do you mean they beat up on each other? The fact that you balled against competition within your conference should make you better prepared for the NCAA Tournament."
March Madness: How does the Big Ten collapse rank all-time?
ADVERTISEMENT
Article continues below this ad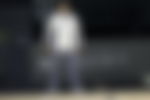 This may just be the biggest single-conference collapse in recent history. Outside tournament champions, the Michigan Wolverines, every Big Ten team has already been sent home from the dance. Michigan is the saving grace of the conference and will go up to try and win the tournament.
ADVERTISEMENT
Article continues below this ad
The Big Ten had four one and two seeds, and Michigan is the only surviving team of the bunch. Iowa, Illinois, and Ohio State were the other two. At least Iowa won one game before losing, unlike Illinois and Ohio State.
The 1-5 record that the Big Ten has gotten in the second round rank as one of the worst performances by a conference since 1985. Hopefully, Juwan Howard's men can salvage the conference and make a deep run into the tournament, as they were expected to.