Baylor Bears Coach Scott Drew Tells Charles Barkley They 'Could Have Been Undefeated' if Not for COVID
Published 04/17/2021, 4:00 PM EDT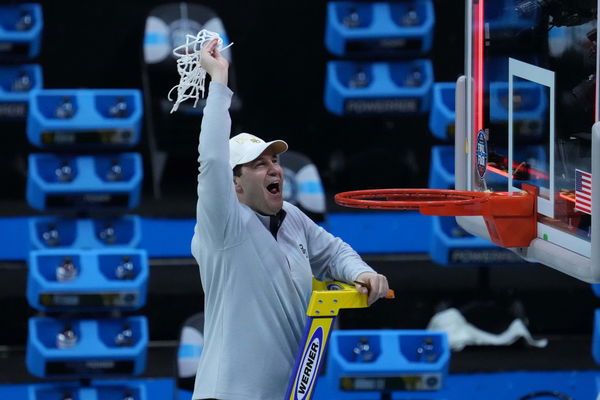 ---
---
The NCAA Tournament didn't go as expected, with the Baylor Bears coming out as the unlikely champions. Most of the predictions favored Gonzaga Bulldogs, who had been undefeated until then. The Bears then ended that run with an iconic win. However, at one stage, the Bears were also competing for an undefeated stage.
ADVERTISEMENT
Article continues below this ad
Then their entire team got hit with COVID, forcing them to take weeks of break. When they returned, they looked very rusty and ended up losing a few games. In a recent podcast with Hall of Famer Charles Barkley and Ernie Johnson, Bears coach Scott Drew admitted that they could have gone unbeaten had it not been for their COVID issues. But he had no regrets.
He said, "God's plan is always the best. You could look at it two ways. One, you don't have COVID maybe you're undefeated, maybe you go down now as one of best teams to ever play college basketball. That would be one way, and I definitely like that.
ADVERTISEMENT
Article continues below this ad
"The other way is, without COVID, maybe our guys wouldn't have been as focused and excited to be back playing. Maybe we could have been undefeated. Up to that, no one had come close to us."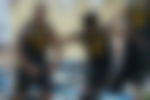 Could the Baylor Bears have been the first undefeated champions since 1976?
The Bears lost just two games all season. Once against the Kansas Jayhawks and the second time against the Oklahoma State Cowboys. After winning 17 games in a row, the Bears were forced to cancel their games because of a COVID outbreak.
They returned to action after 20 days and somehow managed a win against Iowa State Cyclones despite being far from their best. But when they faced the Jayhawks in the following game, they lost 58-71. In their fifth game since the Kansas loss, the Bears lost their second game to the Cowboys in the Big 12 conference tournament.
ADVERTISEMENT
Article continues below this ad
The first loss was because of fatigue problems. They showed tired legs during the previous win too, but the quality of the opposition wasn't as good as the Jayhawks. The second loss could have been fatigue, but also momentum. Had they been undefeated until then, they might have won that game too.
This is the biggest what if from the 2020-21 season. A lot of people would bet that the Bears would have become the first undefeated champions since Indiana in 1976, but coach Drew is grateful for their triumph.
ADVERTISEMENT
Article continues below this ad