Baylor Bears Head Coach Scott Drew Explains Why He Isn't a Fan of High School Athletes Going to the NBA
Published 04/28/2021, 11:34 AM EDT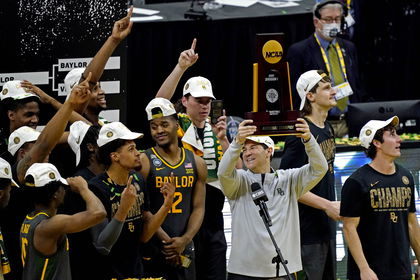 ---
---
The Baylor Bears may have become champions in 2021, but they have been building a championship culture for years. After a scandal in the early 2000s, Baylor worked hard in establishing its culture. One of the key highlights of this culture is that they don't attract many top recruits that have one-and-done aspirations.
ADVERTISEMENT
Article continues below this ad
He commented on these top prospects wanting to go directly to the NBA from high school. While he wants them to have the option to make money as a professional out of high school, he is wary of people whose basketball dreams don't work out and then don't even have a college degree. He meant the same for players that leave for the NBA before graduating.
ADVERTISEMENT
Article continues below this ad
"In a perfect world, you allow players the opportunity to go straight into the NBA from highs chill if that is what they choose to do. But I hope and pray it's the right recommendation. What I mean by that is there's only a handful of guys that can do that. Most of them need to go to college and get an education because if you're not gonna be able to retire after playing basketball, that degree does matter.
"And it's a lot harder to go back to college when you're 35 years old and have three kids and you don't have a $100 million in the bank. Because those aren't the ones going back to college… If you can leave and be like LeBron and get guaranteed money, that's great."
Baylor Bears: Is the coach's LeBron outlook correct?
ADVERTISEMENT
Article continues below this ad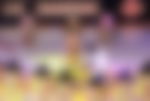 The example of LeBron James is always going to be one in a billion. Rarely are high-school athletes even close to the level of what LeBron was in his school days. The same could be said for Kobe Bryant, Kevin Garnett, and Dwight Howard. However, the current system is just adding a year of college that these prospects anyway go through just as a formality.
ADVERTISEMENT
Article continues below this ad
There are advantages to this, as players get a better taste of organized basketball. But Scott Drew is correct when he says that a small percentage of these top high school players actually have enduring careers in the NBA. It is the elite of the elite, and the thousands that enter the NCAA system with those hopes won't all get to fulfill those dreams.