'Bittersweet Day': High School Coach Proud of Gonzaga Bulldogs' Jalen Suggs and Chet Holmgren
Published 04/21/2021, 9:30 PM EDT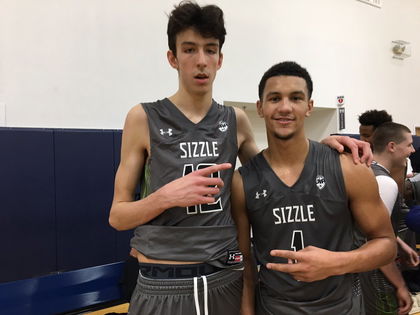 ---
---
The Gonzaga Bulldogs have slowly become one of the top dogs in NCAA basketball currently. Despite not having a title win yet, they have consistently been one of the best teams in the country. Their 2020-21 campaign further established their status as a top team.
ADVERTISEMENT
Article continues below this ad
Because of this, they are now able to attract the top talents in the country. Number one prospect, Chet Holmgren recently announced that he is committing to the Zags. It is a huge move for both sides,. The Zags get their highest-ranked recruit so far, while Holmgren gets a chance not only to develop at a fantastic school and challenge for the NCAA tournament title.
Holmgren follows his former teammate and childhood friend Jalen Suggs, who was the Zags star last season. Both of them played for Minnehaha Academy for years and dominated in high school together. This is a huge achievement for Minnehaha, who are beyond proud.
ADVERTISEMENT
Article continues below this ad
"We're obviously feeling a lot like (Gonzaga), just very proud," Minnehaha Academy coach Lance Johnson said. "And to be honest, really lucky that we had these two guys at our school. It's almost a bittersweet day that the Jalen and Chet era is over, but at the same point we're also a program that thanks them and puts blinders on and goes forward."
Jalen Suggs and Chet Holmgren have made Gonzaga Bulldogs popular in Minnehaha
Suggs came in as the sixth best prospect in the country out of high school. He had a ton of offers from schools like Baylor, Iowa, and Marquette, but he chose Gonzaga. That created buzz for the Zags back in Suggs hometown and also his school. And with Holmgren also heading to Gonzaga, Johnson knows what the school needs to do.
"Our bookstore needs to start getting more Gonzaga gear," Johnson said. "Everybody at our school was wearing Gonzaga gear with Jalen there."
ADVERTISEMENT
Article continues below this ad
If Holmgren can lead them to the NCAA title, their popularity will go through the roof. He will also become a legendary name in the Bulldogs history books. They have been runner ups twice now, and that title continues to elude them. Coach Mark Few will aim to unleash Holmgren and get the best out of him to achieve this and so this will be another exciting season for the Zags.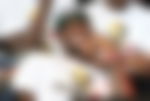 ADVERTISEMENT
Article continues below this ad