Can Cade Cunningham Lead the Oklahoma City Cowboys into the National Top 25?
Published 12/06/2020, 11:55 AM EST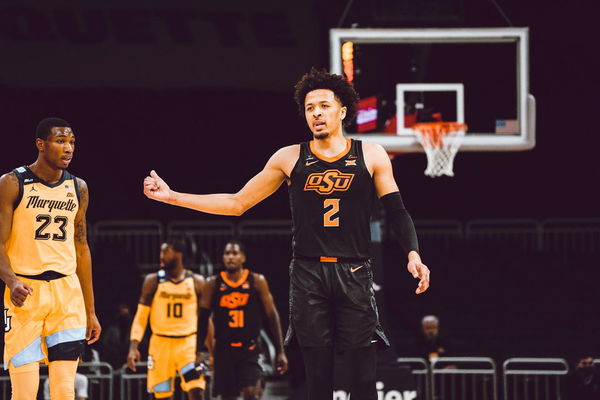 ---
---
Cade Cunningham is possibly the most talented freshman in the NCAA College Basketball pool right now. However, his Oklahoma State University Cowboys haven't been receiving a lot of love in the national polls.
ADVERTISEMENT
Article continues below this ad
The team has a 4-0 record right now and is one of the best teams in the Big 12 Conference. Despite that, OSU weren't even on the list of teams on the bubble to be included in the Top 25.
ADVERTISEMENT
Article continues below this ad
The rankings are merely transient and change every week. We have already seen teams like Virginia drop 11 spots in the ranking after one week (4 to 15). But being in the poll is recognition of a team's success in that season, and something teams aspire for.
Despite not being in a very glamorous program, Cunningham is bringing eyeballs to The OSU Cowboys. His strong start to the season has further boosted the team's prospects.
But the ultimate question remains. Can Cunningham power the team into the Top 25?
Cade Cunningham proves why he will be a top pick in 2021
Even though college success isn't necessarily the stick, you will be judged against, it is always nice to have something to show. We have seen former number one overall picks like Anthony Davis and Karl-Anthony Towns become champions before they were selected in the draft.
ADVERTISEMENT
Article continues below this ad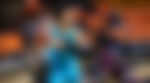 Cunningham doesn't even a championship to be drafted number one. We just saw Anthony Edwards get drafted with the first pick on raw talent alone. However, Cunningham is more than just a project. He is averaging 18.5 points after the first four games of the season on efficient 50% and 46.2% from three shooting splits.
With the solid roster around him and wins over teams like the Marquette Golden Eagles (who just beat the ranked Wisconsin Badgers), OSU looks quite potent. However, they will get more recognition if their performances hold up against some bigger names in the poll. They are yet to face a ranked opponent, with their earliest scheduled ranked match coming end of December, which will start a three-game stretch of ranked opponents.
ADVERTISEMENT
Article continues below this ad
Cade is wildly talented and can change games based on his play with the ball. But can he do it at a consistent level to help OSU build off their early season success? We will have to wait and watch.