Does Jeremiah Robinson-Earl Make the Villanova Wildcats Top Contenders This Season?
Published 12/07/2020, 2:00 PM EST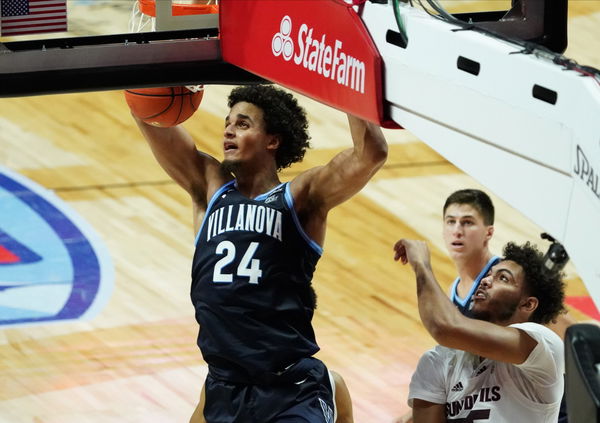 ---
---
Jeremiah Robinson-Earl is establishing himself as an elite prospect for the 2021 NBA Draft with his performances this season.
ADVERTISEMENT
Article continues below this ad
The Big East Player of the Week for Week 1, Jeremiah has helped the Villanova Wildcats maintain their position as one of the top-ranked teams in the country. In a team where we don't usually see a singular star emerging, Robinson-Earl is ascending rapidly.
He was supposed to be a part of the 2020 NBA Draft, but he took his name out of the hat to return to Villanova. Now the team looks ready to make a championship run.
ADVERTISEMENT
Article continues below this ad
Moreover, Robinson-Earl looks ready to lead them to glory. He stole the show against the Texas Longhorns in a Top-20 showdown yesterday and will look to do it again.
However, we are still not sure about how far his talent can carry one of the best programs in college basketball. Nonetheless, they are not upset about having a combo-forward like Jeremiah on the team.
Jeremiah Robinson-Earl: Final Four and then the lottery?
There is a good reason why Robinson-Earl dropped out of the 2020 NBA Draft. His stock just wasn't high enough. He was going into the draft with a college average of 10 points with doubts over his ability to transfer his game to the NBA. While he is a super-athletic forward in the NBA mold, his game has a lot of room to grow.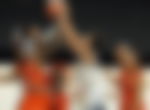 Robinson-Earl still needs to develop a consistent three-point shot. However, his shooting mechanics look effortless and it is a matter of time before he can shoot above the level of forwards in the NBA.
ADVERTISEMENT
Article continues below this ad
He is athletic, but doesn't have an explosive game running to the rim. While he can finish through contact at the college level, he has to become a stringer for the NBA.
But in terms of what is to come this season, JRE should be a key force in Villanova's season. He is definitely playing at a level to earn more individual honors this season. With the team that Villanova have, he should push them over the top.
ADVERTISEMENT
Article continues below this ad
A Final Four berth sets the minimum bar of success for Villanova, but hopefully, they can make a Finals run with their talented forward.