'Drove Coach Out'- NCAA Analyst Explains Why Roy Williams Retired As Coach of UNC Tar Heels
Published 04/03/2021, 12:21 PM EDT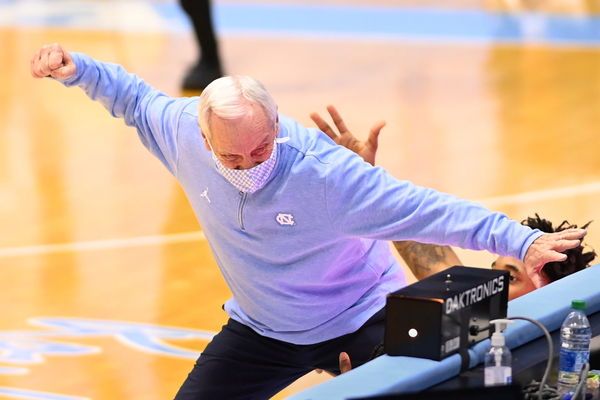 ---
---
Roy Williams is one of the most well-respected coaches in all of NCAA basketball. The 2020-21 season was Williams' 18th in charge of the UNC Tar Heels. While he did lead them to the NCAA tournament, the team didn't have the best run in the tournament. It must be some consolation to be one of the only blue-bloods to make it to March Madness.
ADVERTISEMENT
Article continues below this ad
However, Williams announced his retirement from the NCAA. Despite his long history as one of the best coaches in the game, his time has come to an end. According to analyst Seth Greenberg, the modern elements of college basketball basically pushed Williams into this decision.
ADVERTISEMENT
Article continues below this ad
"The business of college basketball, in my mind, drove him out of coaching. It's sad because you don't have the same relationships. The transfer portal, one-and-done, everything that's going on in our game. The lack of stability of your roster, the lack of time to develop those relationships is no longer a big part of college basketball. And I think that drove coach out of it."
ADVERTISEMENT
Article continues below this ad
Roy Williams: Did the modern setup of the NCAA cause his retirement?
Roy Williams is one of the greatest coaches in NCAA history for a reason. Not only has he won three titles as head coach of the Tar Heels, but he also had a great spell with the Kansas Jayhawks before that. His 15-year run there didn't result in a National Championship, but Williams advanced the program by leaps and bounds during his time there.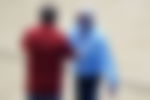 The one-and-done setup of NCAA basketball is one that Williams has been navigating for years. Ever since talented high school players were forced to go to college, most of them have decided to leave after one season. This hurts the continuity of top teams like the Tar Heels that want to develop talent, but also recruit the best from each high school class.
ADVERTISEMENT
Article continues below this ad
But the real issue is quite simple. Williams has been in the pipeline of NCAA coaches since 1978 when he joined the Tar Heels under Dean Smith. It has been a long and illustrious career for Williams, but maybe it was just time for him to call it.